Guadalupe Mountains Annual Youth Poster Contest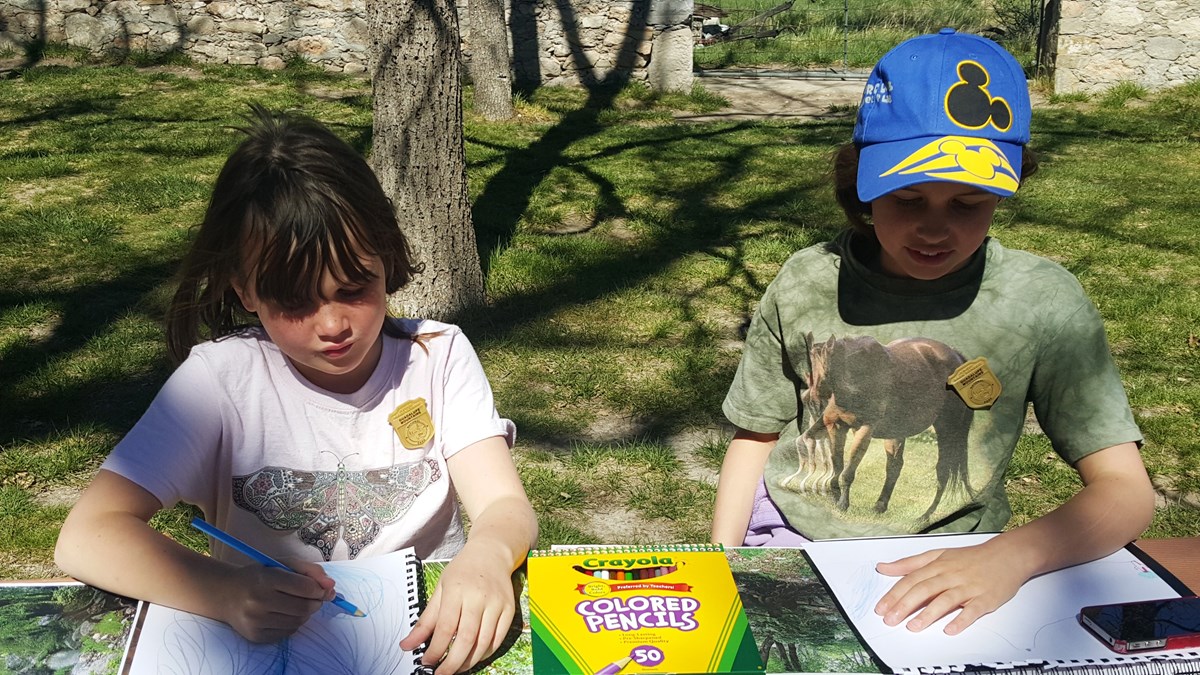 What is your favorite trail/hiking experience?
Guadalupe Mountains National Park wants to invite youth ages 6-17 to participate in the national park's 3rd Annual Youth Poster Contest. Entries will be accepted until April 30, 2018. Download the 2018 entry form here.
Who can participate?
All youth ages 6-17 can submit artwork for the contest. Once submitted, all artwork becomes property of the National Park Service and will not be returned to the artist. Submitted artwork will be used for educational and promotional uses at Guadalupe Mountains National Park.
What should you draw or paint?
Participants can draw or paint their favorite trail/hiking experience. The experience is not required to have happened in Guadalupe Mountains National Park (although we encourage you to visit and take a hike!) but can include time spent with your family and friends. What was the best hiking experience that you have had? Have you had an exciting wildlife encounter while hiking a trail? Were you able to summit your first high point? Share it with us!

The 2018 contest theme is in conjunction with the 50th anniversary of National Trails Day, the only nationally coordinated event designed to unite all muscle-powered trail activities with the goal of connecting more people to trails. Every trail beckons adventure and has a story to share with any person willing to discover it, and American Hiking Society believes these trail experiences can improve the lives of every American. Each year, on the first Saturday of June, American Hiking Society and the trails community invite Americans of all ages and abilities to find their own adventure and discover their unique story at one of the thousands of events hosted throughout the country.

What should I use to create my contest submission?
All poster submissions must be on at least an 8 1/2" x 11" poster board or piece of paper. Suggested media can be crayons, pastels, color pencils, markers, pen and ink or paint.
What can I win?
The winning entry will receive a gift certificate from Western National Parks Association and a certificate of achievement. Each age category will also have an honorable mention. Stay tuned for more information on prizes.

Judging
Live judging will be held at a TBD date after the deadline of April 30, 2018.
Winners will be contacted by May 31, 2018.

Call 915-828-3251 for more information and details.
Last updated: February 18, 2018