Guadalupe Mountains Annual Youth Poster Contest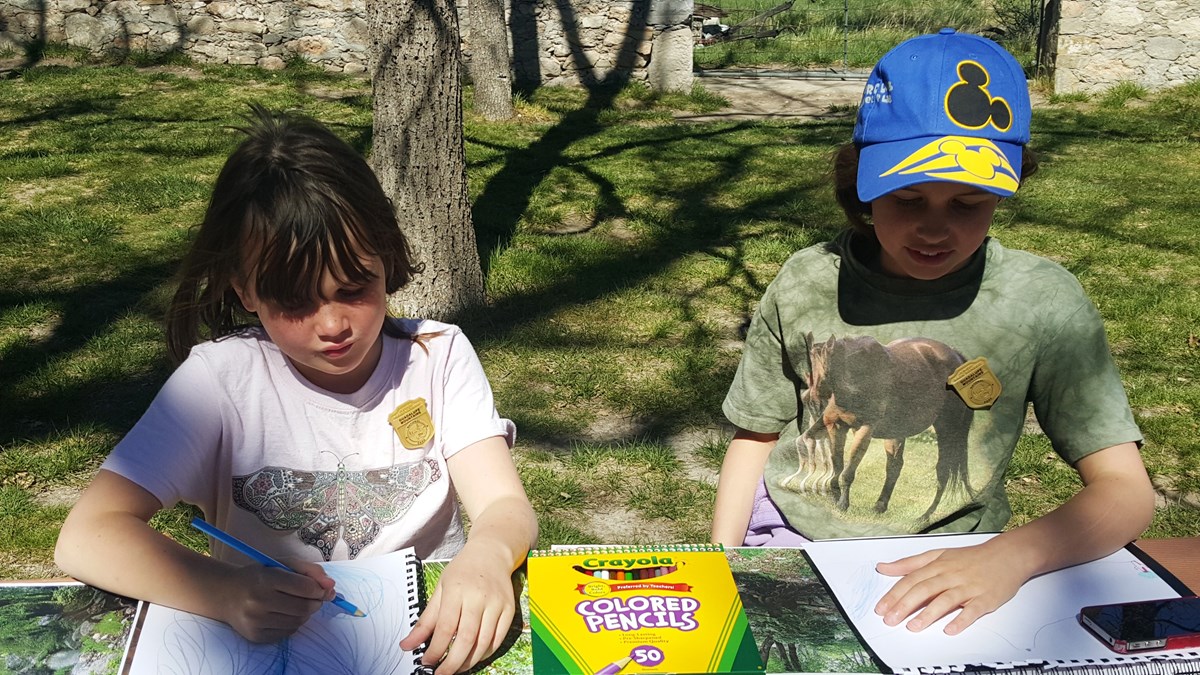 Holey Landscape!
(What is karst and why is it so important?)


Guadalupe Mountains National Park, in partnership with the National Cave and Karst Research Institute, invites all young artists between the ages of 6-17 to participate in our 4th Annual Youth Poster Contest. This year's theme focuses on karst and its importance in the natural world. Poster contest entries will be accepted until April 30, 2019.

Download the 2019 poster contest entry form here.

Karst at a Glance

What is karst?
Karst is a landscape that is shaped by chemical weathering processes, where slightly acidic groundwater dissolves away the bedrock, creating unique landforms such as sinkholes and caves. Many people refer to karst as "Swiss-cheese Geology" because the landscape can be riddled with holes. Karst landscapes form where carbonate rocks such as limestone or dolomite or evaporitic rocks like salt and gypsum are at or near the land surface. Characteristic landforms in karst areas are caves, sinkholes, disappearing streams, underground rivers, and springs.

What makes Karst Landscapes different?
There are many types of landscapes we see on the surface of the Earth. The different geologic processes that are involved with shaping a particular landscape will give each one a distinctive appearance. Karst landscapes are the only landscapes that are shaped by dissolving the bedrock underground, whereas other landscapes shaped by water erode rock at the Earth's surface. However, it is the ecosystems in karst that truly make karst terrains unique. Only in karst landscapes will we find ecosystems with vertebrates and invertebrates that live mostly or entirely underground.

Why is karst so important?
Simply speaking, karst landscapes are prevalent over 25% of the Earth's surface and hundreds of millions of people depend on karst water supplies. Because groundwater can move rapidly through karst aquifers, these systems can transport contamination fast and far throughout a watershed, causing major health problems, or even death, for those living on karst. Karst aquifers require increased protection. Without an understanding of cave and karst environments, citizens, developers, and policymakers are ill-equipped to make responsible decisions.

Roughly 25% of the Earth's population lives on karst. Over the past 200 years, significant impacts on Earth's environment from human activities have caused scientists to recognize a new epoch, the "Anthropocene." In this new epoch, global climate and water problems continue to escalate, while humans have become more interconnected with urban environments, not the natural world. This makes cave and karst systems and their resources particularly vulnerable because they are "out of sight, out of mind" to most people.

Caves are resources that provide natural drainage and drinking water. Caves provide habitat for unusual, rare, and endangered species, and are recreational resources. Though cave environments are beautiful and surreal places, they are also fragile, and not resilient to disruption. They are repositories of valuable historic and scientific information. Scientists obtain information about Earth's past climates by studying cave formations such as stalagmites.

Sinkholes form naturally or by environmental impacts from human activities. Sinkholes form when circulating groundwater dissolves away the underground bedrock, leaving a cavity. The soil collapses into the cavity when its weight is no longer supported, creating a sinkhole. The formation of an underground cavity may take thousands of years, while sinkhole collapses can happen very rapidly. Because sinkhole collapses occur quickly, swallowing up the landscape without warning, property damage and loss of life can be high.


Poster Contest Guidelines

Who can participate?
All youth between the ages of 6 – 17 can submit artwork for the contest. Once submitted, all art work becomes property of the National Park Service and will not be returned to the artist. Submitted art work will be used for educational and promotional uses at Guadalupe Mountains National Park.

What should you draw or paint?
Participants can draw or paint their impression of or experience with the world of karst. The experience is not required to be from Guadalupe Mountains National Park, but could include time spent in other public lands with these karst features. The 2019 contest theme encourages you to be creative with your idea of karst - caves, sinkholes, disappearing streams, underground rivers and streams, and dry valleys.

What should I use to create my contest submission?
All poster submissions must be on an 8 ½" x 11" poster board or piece of paper. Suggested media can be crayons, pastels, color pencils, markers, pen and ink, or paint.

What can I win?
The winning entry will receive a gift courtesy of the Western National Parks Association plus a certificate of achievement. Each age category will also have an honorable mention.

When will judging be held?
Live judging will be held at a TBD date after the April 30, 2019 deadline; winners will be contacted by May 31, 2019.

Call 915-828-3251 for more information and details.

Last updated: September 28, 2018