Guadalupe Mountains National Park Centennial Events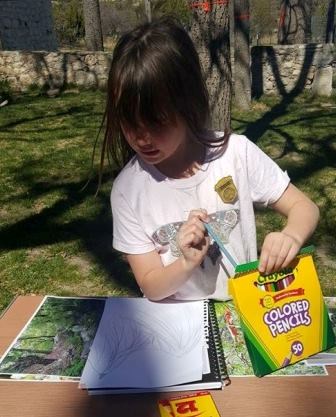 Centennial Youth Poster Competition
February - June, 2016
Guadalupe Mountains held a poster contest for youth 6-18 years to help promote education about the Chihuahuan desert habitat of the park and ask youth what they hope Guadalupe Mountains National Park will look like in 100 years. The park held several youth art workshops in the park and at the local Boys and Girls Club of Carlsbad. The contest had 79 entries from Texas, New Mexico, Pennsylvania and California. The contest was sponsored by WNPA.
The winning entry, from a home school youth in California received books and a gift card, and his artwork will be featured on the 2017 park pass. An additional 19 other student entries were selected as honorable mentions. These are featured in the park centennial exhibit " A Century of Inspiration" at the local community museum, Carlsbad Art and Culture Museum with conservation quotes from each entry.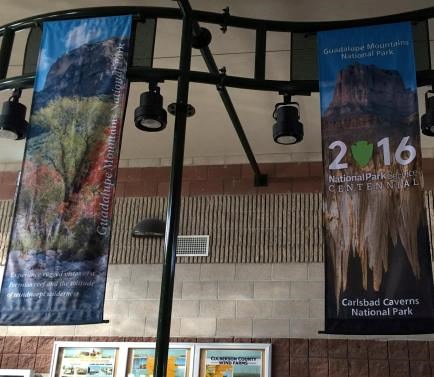 Centennial Texas Rest Area Promotional Banner Project
April - December, 2016
Guadalupe Mountains and Carlsbad Caverns National Parks teamed up with partner Texas Department of Transportation to produce NPS Centennial "above and below" themed banners to hang in an active local Texas rest area situated between both parks, along the main highway from New Mexico to West Texas. It is estimated that more than 25,000 visitors per year use this rest area.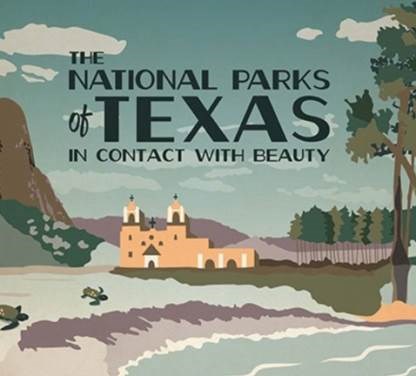 PBS Film: The National Parks of Texas: In Contact with Beauty
May 2016
Guadalupe Mountains was proud to be included in the PBS Film highlighting 16 Texas National Parks for the NPS Centennial. Ranger Haynie was interviewed regarding the history of the park and appeared on camera with Ranger's Salas and Krieger leading youth education hikes in the backcountry.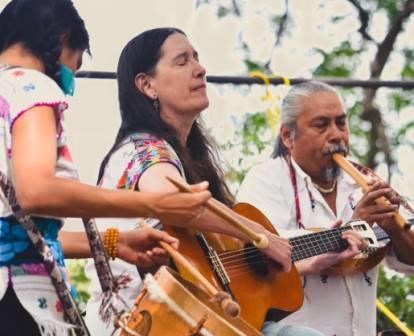 Music in the Park Centennial Celebration
Frijole Ranch Cultural museum
June 19, 2016
An event to celebrate the National Park Service centennial with interpretive hikes, tours through the Frijole Cultural Museum and three live bands playing West Texas style music. More than 125 visitors came to enjoy food from the grill picnic and enjoy music with families at the old ranch site. Event Sponsored by WNPA.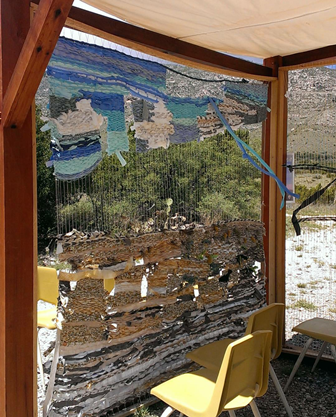 Centennial Fiber Art Outdoor Installation -Land Loom Over Landscape
August 13 -18, 2016
Frijole Ranch Cultural Museum
This was a unique art workshop that allowed visitors to work with the fiber artists to create a textile fabric of the reef. It is an innovative approach to weaving and informal visitor participation. Participants wove a 360 degree woven image of the landscape using recycled clothing and yarn from the nearby communities of Carlsbad, NM and El Paso, TX. This process took place out in the open, under a shaded loom shelter. Using the frame of this land loom as a personal viewfinder, all participants took part in weaving the landscape as they see it, using basic weaving techniques of twinning and plain weave. Students learned beginner tapestry techniques and contributed to a community of woven cloth. This connects visitors to the early art forms of west Texas settlers and necessary skills that early settlers would have needed to survive in this harsh environment.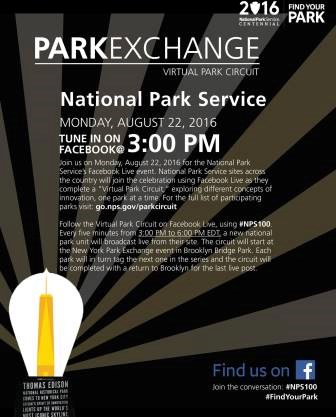 Park to Park Virtual Event
August 22, 2016
Guadalupe Mountains National Park along with 34 National Park sites across the U.S. participated through the social media application Facebook to create a virtual circuit and share innovative park activities with the viewing public.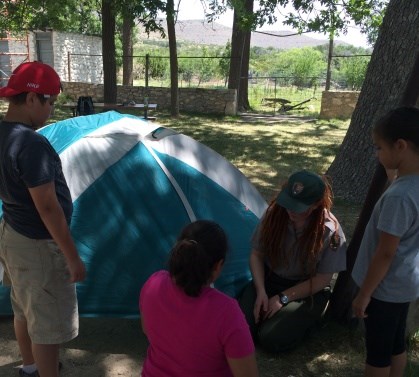 Centennial Junior Ranger Camp
June 20-24, 2016
Frijole Ranch Cultural Museum
Guadalupe Mountains held a special Junior Ranger Camp where youth learned camping basics, what is a pollinator, importance of fire management in the park, cultural heritage and unique role that law enforcement rangers have in the safety of park visitors.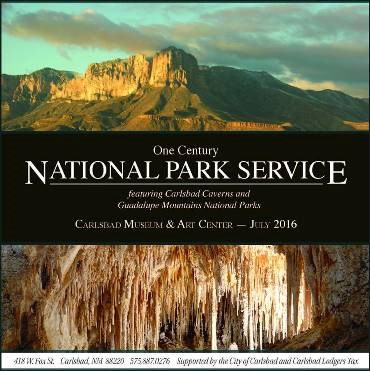 Centennial Exhibit "A Century of Inspiration"
July - September, 2016
Guadalupe Mountains and Carlsbad Caverns National Parks partnered with local Carlsbad Culture and Art Museum to exhibit over 200 works of art, cultural artifacts, historic documents and pop culture items and a visitor "pop up museum" feature for museum goers to leave comments and hopes for the National Park Service for the next 100 years. This was a unique display of artifacts from both park collections, that are rarely ever seen by visiting public. The Centennial exhibit representing both parks titled "A Century of Inspiration" opened from July -September, 2016 and was the first collaborative museum effort between the Caverns and Guadalupe Mountains. Many artifacts
A companion Ranger Speaker Series at the museum of five Saturday afternoon presentations on various National Park Service themed talks from July - September was a popular edition to the exhibit. Topics included; Wilderness, National Park Service Law Enforcement, Cave Management and the iSwoop program.
Last updated: January 31, 2017