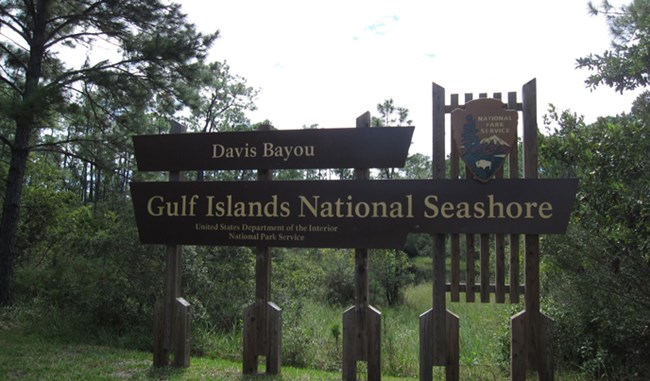 The Mississippi Areas of Gulf Islands National Seashore are mostly located on barrier islands accessible only by boat. The only mainland location is the Davis Bayou Area, which is located at the intersection of U.S. 90 and Park Road, three miles east of downtown Ocean Springs, Mississippi. From I-10, visitors can take Exit 50 or 57 toward Ocean Springs.
West Ship Island is accessible by ferry boat between March and October from Gulfport, Mississippi. The ferry departure pier is located at the Gulfport's Jones Park 1022 23rd Avenue, Gulfport, MS 39501.
The other barrier islands in Mississippi including Cat, East Ship, Horn, Sand, Petit Bois, and West Ship during the off season are only accessible via private boat. Visit our Getting Around page for information on boat concessioners and licensed private charter boats.