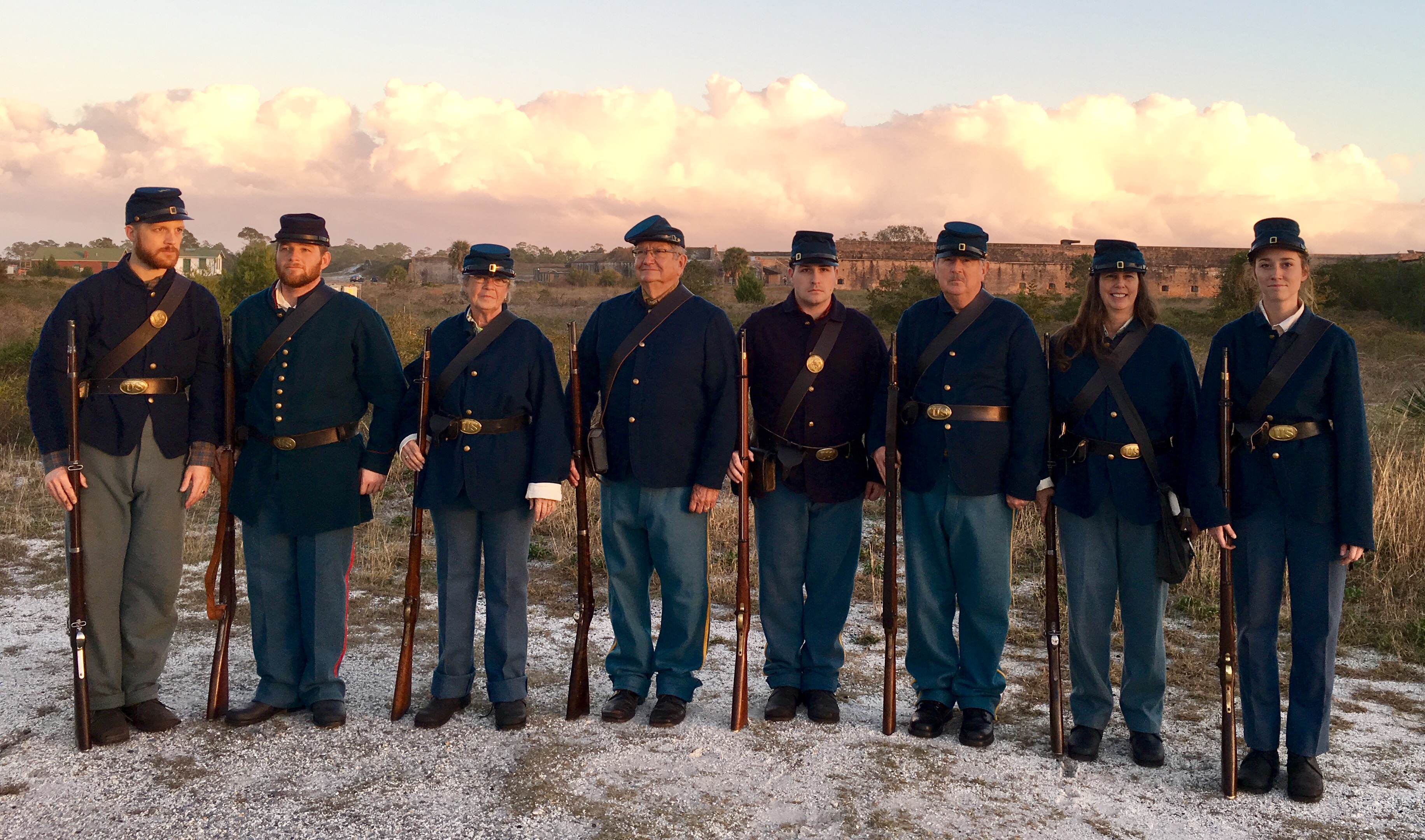 News Release Date:
January 17, 2017
Contact: Brent Everitt, 850-934-2612
Gulf Breeze, FL - Gulf Islands National Seashore will begin offering regular black powder demonstrations at Fort Pickens for the first time in over 20 years. Black powder demonstrations are public interpretive programs featuring living historians dressed in period uniforms firing blank rounds from reproduction weapons. The programs will begin in late spring 2017 and will help visitors understand the life of soldiers at the park's forts, the uniforms they wore, and the equipment they used.
Through grant funding the park was able to purchase uniforms, reproduction small arms, and other equipment for the program. Additionally, the park used donation funds collected by Eastern National, who operates the park bookstores, to purchase a reproduction 10-pounder Parrott rifle cannon. "We are very excited for the return of black powder demonstrations," said Superintendent Dan Brown. "We are especially thankful for the donation making regular cannon demonstrations available to our visitors for the first time in park history." Regular small arms and cannon demonstrations will be conducted by park staff and volunteers.  
To support the program, the park is now recruiting volunteers to join the Fort Pickens Living History Crew. Volunteer positions are open to the public. An informational session will be held on Wednesday, January 18, 2017 at 6:00 pm in the Park Headquarters Auditorium at the Naval Live Oaks Area (1801 Gulf Breeze Parkway, Gulf Breeze, FL 32563). For more information interested volunteers should email guis_information@nps.gov.