2020 Revolutionary Lecture Series
Reservations can now be made. Call (336) 288-1776 ext. 240, and do not leave a message. You must speak with a park staff member to secure your reservation.
Do you want to keep learning about the American Revolution? If so, the March 2020 Revolutionary Lecture Series is the perfect opportunitiy to learn about the newest scholarly work about the American Revolution. Three visiting authors will present their work, and sign their books for attendees.
All lectures will be in the Battlefield Visitor Center at:
2332 New Garden Road
Greensboro, North Carolina 27410
Lectures begin at 7 P.M. and last approximately an hour, with a short Q&A session followed by book signings in the lobby. Doors open at 6:45 P.M.
RESERVATIONS- This is a FREE event open to the public but due to limited space in the auditorium you must reserve your seat. Call the park visitor center at (336) 288-1776 ext. 240. Reservations limited to 6 per group.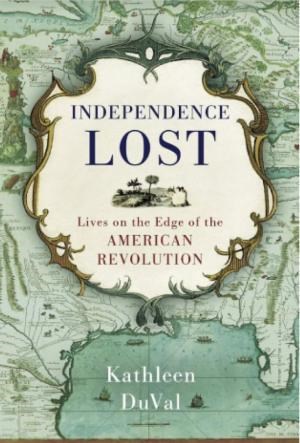 Wednesday, March 11
Speaker: Kathleen DuVal
Lecture: "Independence Lost: Lives on the Edge of the American Revolution"

Kathleen DuVal is Bowman & Gordon Gray Professor of History at the University of North Carolina at Chapel Hill. Her field of expertise is early American history, particularly interactions among American Indians, Europeans, and Africans on the borderlands of North America. In Independence Lost, DuVal recounts an untold story of as rich and significant as that of the Founding Fathers: the history of the Revolutionary Era as experienced by slaves, American Indians, women, and British loyalists living on Florida's Gulf Coast.
The book is the winner of the Journal of the American Revolution "Book of the Year Award" and a finalist for the George Washington Book Prize.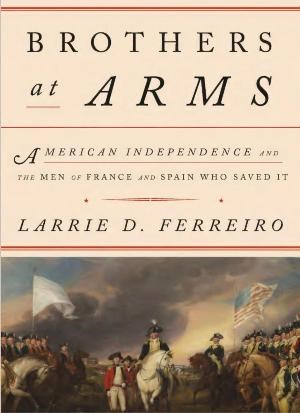 Thursday, March 12
Speakers: Larrie D. Ferreiro
Lecture: "Brothers at Arms: American Independence and the Men of France and Spain Who Saved It"
Larrie D. Ferreiro teaches history and engineering at George Mason University in Virginia, Georgetown University and the Stevens Institute of Technology. He has served for over thirty-five years in the US Navy, US Coast Guard and Department of Defense, and was an exchange engineer in the French Navy.
In his detailed accounts Ferreiro shows that without the extensive military and financial support of the French and Spanish, the American cause would never have succeeded. France and Spain provided close to the equivalent of $30 billion and 90 percent of all guns used by the Americans, and they sent soldiers and sailors by the thousands.

Last updated: March 9, 2020