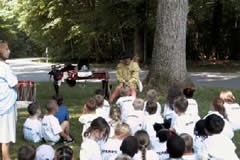 We look forward to having you visit this special place in American history!
Click here for the Teacher's Guide to Guilford Courthouse National Military Park.
Reservations for school groups or other educational groups should be made at least two weeks prior to visit. For additional information concerning reservations call us at (336) 288-1776.