Be #TetonSafe, Be Outside
What to expect?
UPDATED NOVEMBER 12
Expect snowy, wintery, and cold conditions anytime during the late fall. Check the latest forecast and be prepared with extra layers and a kit in your car including sleeping bags, tire chains, food, water, and full tank of gas.
All campgrounds are closed for the season. Most campgrounds in surrounding areas of Jackson Hole have also closed. Surrounding USDA Forest Service dispersed camping is limited and becomes less accessible as snow builds up on roads. Come prepared with a plan for finding a campsite.
Pacific Creek Landing, located just north of the Moran area, is temporarily closed to all river users and visitors during construction activities this fall and possibly into spring 2021.
Seasonal winter road closures began in the park on November 1. Yellowstone National Park seasonal road closures are available here.
Bears are still active. Black and grizzly bears are roaming throughout the park even in most winter months—near roads, trails, and in backcountry areas. Hikers and backcountry users are advised to travel in groups of three or more, make noise, and carry bear spray. Visitors must stay 100 yards from bears. For more information on bears checkout out Safety in Bear Country.
Be aware of the Elk Reduction Program in the park. Know where hunters may be and places you are advised to wear brightly colored clothing.
Dispose trash properly. Follow Leave No Trace principles by packing out what you bring in, including all trash, masks, and left-over food. Recycling is not available in the park during winter months.
Be Covid-19 safe. Wear a mask or face covering when in buildings and high visitation outside areas. Keep your distance from other groups and follow local, state, and CDC guidelines to prevent the transmission of COVID-19. Park visitors are encouraged to arrive early or late in the day to avoid crowds. If an area is crowded, please consider an alternate area or activity.
Explore other areas of the park and surrounding areas that are less populated, and discover all of the beautiful places Grand Teton and Jackson Hole has to offer!
Do your part to keep your park #TetonSafe!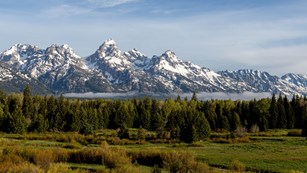 Open or closed?
Facility and services opening and closing dates.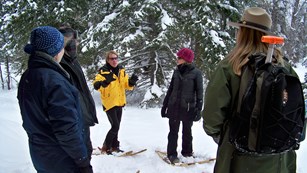 Discover Snow in Grand Teton
Play in the snow! Ski, snowshoe, or go for a walk in this winter playground. Explore winter in Grand Teton National Park.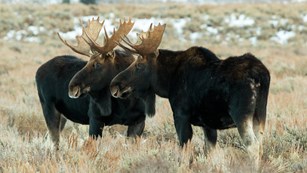 Explore Wildlife
From the tiniest shrew to the largest grizzly bear, wildlife draws visitors from around the world.
COVID-19 Precautions
Grand Teton National Park is implementing the latest guidance from the Centers for Disease Control & Prevention (CDC) and local and state authorities to promote social distancing. Grand Teton is modifying our operations for facilities and programs, including potentially closure, at areas that cannot adhere to this guidance. Where it is safe, outdoor spaces will remain open to the public.
The health and safety of people visiting and working in the park is our number one priority. We continue to urge visitors to do their part when visiting the park and to follow CDC guidance to prevent the spread of infectious diseases.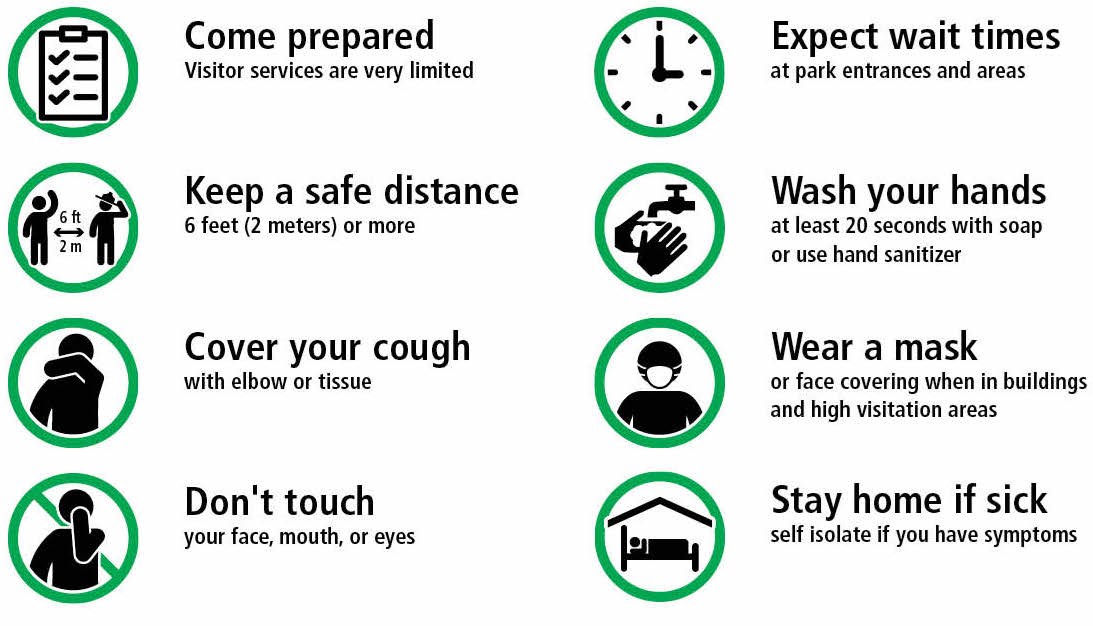 Last updated: November 12, 2020