Virtual Tours
Access the park through a series of virtual tours. Experience a hike around String Lake, travel the Moose-Wilson corridor, or scramble to the summit of the Grand Teton on your computer. You control the experience by selecting with pictures, sounds and videos. These options come with a price—large file size. High-speed Internet access is recommended to view each of these tours. You will also need to have a plug-in installed on your computer – Adobe Flash Player. We hope you enjoy your virtual visit to Grand Teton National Park. Please contact us if you have any problems or comments. Check back to this page as we hope to add new virtual tours in the future!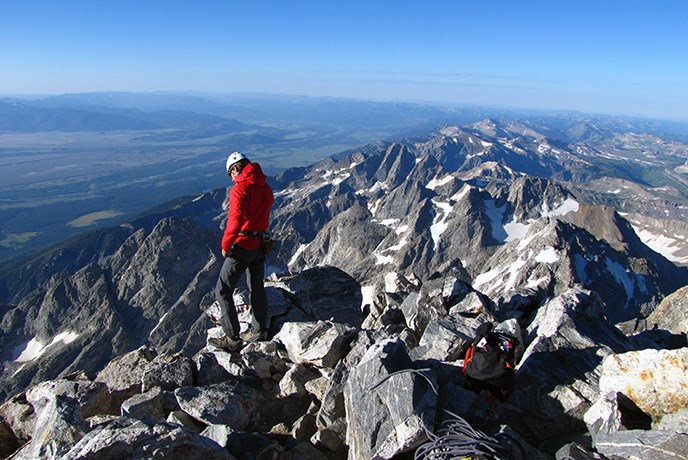 eClimb Grand Teton
Ever wonder what it might feel like to climb and actually stand atop the Grand Teton? You may now make this exhilarating trek without the physical effort, sweat and anxieties associated with such a lofty goal and experience the Grand's 13,770-foot summit via our eClimb. Take a virtual climb up the park's most iconic peak and discover the geology, history and excitement of scaling the granite ledges and spires that form the Grand Teton massif, and the plants and wildlife of the park's forest and alpine communities. Teachers, see related
lesson
.
---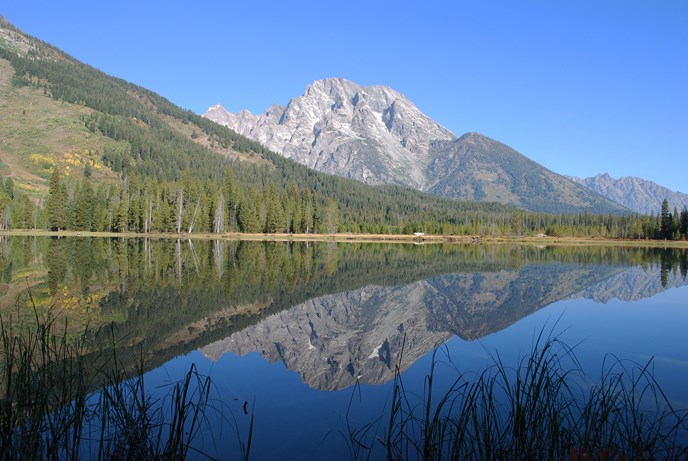 eHike String Lake
Whether you want to relive a previous hike around String Lake, or you've never hiked there and want to get an idea of what it's like, this virtual tour is the way to go. It offers a glimpse into the wonders of Grand Teton National Park-the elements of the landscape, earth, wind, water, fire and you. You control the experience within our virtual hike with pictures, sounds and videos. Teachers, see related worksheets: 4th-5th grade ecology, 4th-5th grade geology, 6th-8th grade ecology, 6th-8th grade geology.
Click here to begin the String Lake eHike.
---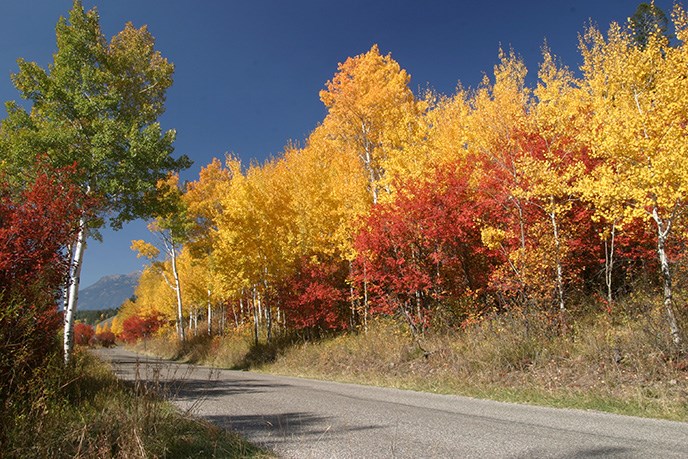 eXperience the Moose-Wilson corridor
The Moose-Wilson corridor comprises about 10,300 acres in the southwest corner of the park. This exceptional area has a remarkable variety of natural communities, cultural and wilderness resources, and opportunities for visitor enjoyment. Moose-Wilson Road extends 7.7 miles through the area and is the primary access to several park destinations, including Death Canyon and Granite Canyon trailheads, Laurance S. Rockefeller Preserve, White Grass Ranch and Murie Ranch historic districts, and Sawmill Ponds overlook. The corridor also provides unmatched wildlife viewing opportunities for a range of iconic large mammal species.
Experience the Moose-Wilson corridor any time or any where by visiting our electronic field trip through the corridor. You will learn about some of the highlights through the corridor, things to see and do along the corridor and some of the issues facing this beautiful area in the park.
Enjoy your virtual tour of the Moose-Wilson corridor.


Last updated: July 31, 2019