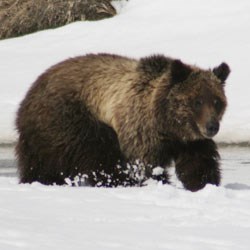 What kind of bear did you see? Both grizzly bears and black bears live in the park and parkway. Color is misleading - both species can vary from blonde-black. Watch our video podcast to test your knowledge.
If you see a bear, please report it to the nearest visitor center or ranger station. Bear Sighting and Incident Report

Learn more about safety in bear country.