Prescribed Fire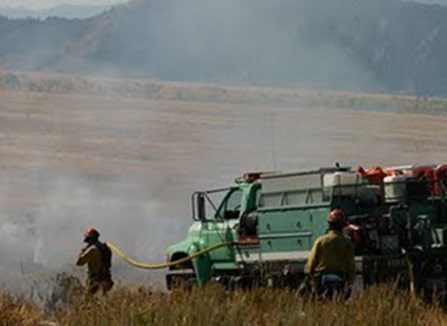 Fire is linked to the health and diversity of Grand Teton National Park's landscape. The fire-adapted ecosystem depends on this periodic natural disturbance to return areas to earlier successional stages and provide a variety of food sources and habitat for wildlife. Fire can increase forest and vegetation productivity and reduce disease and insect infestation.

The National Park Service uses prescribed fire as an important management tool to help restore natural fire regimes to parklands. Prescribed fire is the carefully planned periodic burning of selected sites to meet a variety of park management objectives. Goals are varied and often overlap. A fire that improves wildlife habitat may, at the same time, decrease accumulated fuels and provide defensible space near developed and high-use park areas.
Before a prescribed fire is ignited, a burn plan is written, reviewed, and approved. Here, the objectives of the burn are listed, along with a description of the project size, the types of fuels to be treated, and the environmental conditions under which it will burn. Through this planning process and the use of fire effects data, fire managers can, in a cost effective manner, reduce hazards and maintain a healthy, balanced ecosystem for future generations.
Last updated: February 24, 2015