Traveling Trunk
Wolf Traveling Trunk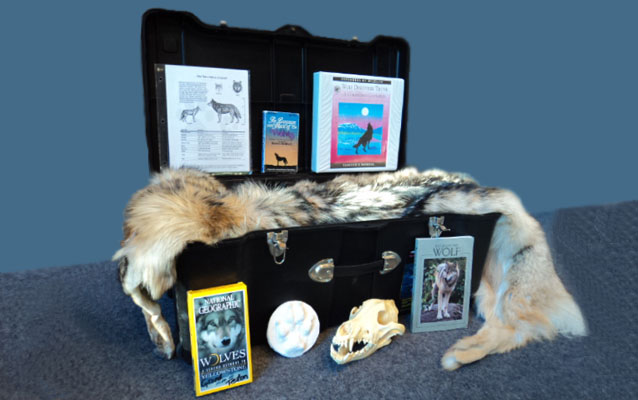 With a solid foundation in science and an appreciation for multiple points of view, students can explore the controversies that surround this animal. The activities in the trunk span multiple subjects; students will learn about wolves through scientific observations of skulls, tracks, and fur; reading and discussing texts; poetry-writing; social studies; critical thinking and more. Designed for 6 to 8th grade, but many activities can be easily adapted for older or younger audiences.
Borrowing Instructions
Trunks are free of charge and borrowers can pick them up in the park or local delivery may be available in some cases. Sorry, our trunks are too big to mail! For questions or reservations, please contact us via e-mail (
e-mail us)
or call 307-739-3349.
Details
Subject:

Biodiversity, Biology: Animals, Conservation, Ecology, Environment, Sociology, Wilderness, Wildlife Biology, Wildlife Management

type:

Traveling Trunk
Last updated: February 24, 2015