Traveling Trunk
America's Best Idea Traveling Trunk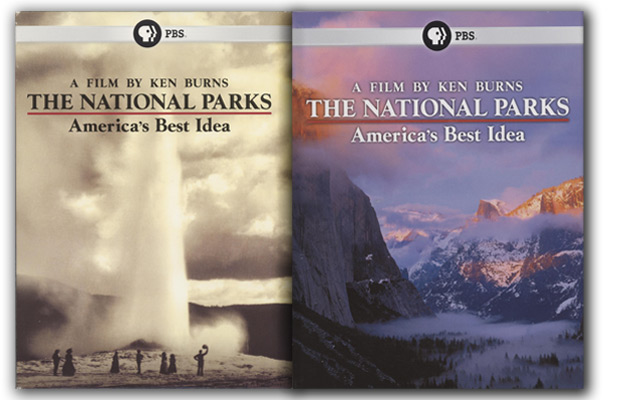 The wealth of themes explored in the PBS series
The National Parks: America's Best Idea
offer an extraordinary educational opportunity for your classroom. Using clips from this series, as well as primary sources, this lesson explores Grand Teton National Park's controversial expansion in the 1940s and 1950s. Students will investigate the reasons why park expansion was controversial as they gain an appreciation for opposing points of view and fact versus opinion. Students will explore the lasting significance of this controversy while looking at what Grand Teton National Park offers to visitors today. These activities are designed for 7th and 8th grade students. The PBS DVD
The National Parks: America's Best Idea
can also be purchased from our
bookstore
.
Borrowing Instructions
Educators can borrow Grand Teton's traveling trunks to bring engaging, park-related props, materials, and multi-media into the classroom. Topics include National Parks, local history, wolves and climate change. There are curriculum-based lesson plans and activity suggestions to accompany each trunk. Trunks are free of charge and borrowers can pick them up in the park or local delivery may be available in some cases. Sorry, our trunks are too big to mail! For questions or reservations, please contact us via e-mail (
e-mail us
) or call (307) 739-3349.
Details
Subject:

Civic Engagement, Community, Conservation, Government, History, Philanthropy/Humanitarianism, Political Science, Recreation / Leisure / Tourism, Social Studies

National/State Standards:

Wyoming Social Studies Standards:
Production, Distribution and Consumption 5-8.1
Time, Continuity and Change 5-8.1 and 5-8.3
People, Places and Environments 5-8.1


type:

Traveling Trunk
Last updated: February 24, 2015