Professional Development 2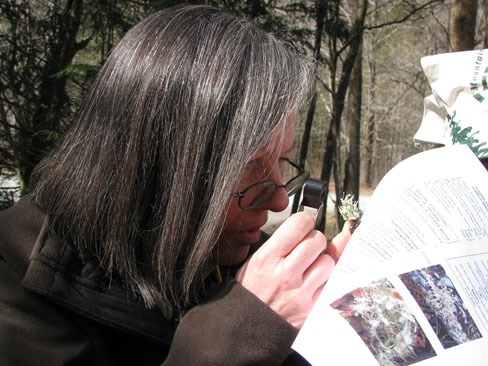 Most workshops are offered free of charge or at a reduced rate. See below for details on upcoming workshops.
Upcoming Workshops
Friday, August 2 - Sunday, August 4, 2013
One of the greatest threats to resources in the Smokies are effects from air pollution. Experience engaging classroom and field activities that teach core science concepts of a complex topic. Held at the Great Smoky Mountains Institute at Tremont, this weekend workshop lasts from Friday supper to Sunday lunch. $50 non-refundable registration fee includes all instruction, meals, lodging and classroom materials. Register through Great Smoky Mountains Institute at Tremont.
Got Elk? Fall Research in the Smokies
Friday, October 25 - Sunday, October 27, 2013
Spend the weekend exploring fall in the beautiful Cataloochee Valley, home to the new Elk herd in Great Smoky Mountains National Park. We will also participate in several citizen science studies designed to monitor the impacts of air pollution to park resources. These studies can be replicated back in your schoolyard or other nearby natural area. Sign up for this workshop through the NC Museum of Natural Science. The cost is $75 but it includes lodging at Lake Junaluska and several meals for the weekend.
The Great Smoky Mountains Institute at Tremont is a residential environmental learning center located in Great Smoky Mountains National Park. Tremont offers workshops and programs for everyone, from teachers to grade school children to Elderhostel groups. Several special programs for teachers are offered including Teacher Escape Weekends, a Southern Appalachian Naturalist Certification series, and Science Teacher Institutes, to help you improve your teaching skills while enjoying the beauty of the park. For more information, call (865) 448-6709 or visit the Tremont website.


Tremont also offers the Southern Appalachian Naturalist Certification Program (SANCP) in partnership with the University of Tennessee. Complete 8 courses to earn a certificate in natural history and interpretative skills.

The Smoky Mountain Field School offers high-quality workshops, hikes, and adventures for people who want to enhance their enjoyment, appreciation, and understanding of the Smokies and the great outdoors. For more information and a schedule of programs, call (865) 974-0150.

Last updated: April 14, 2015