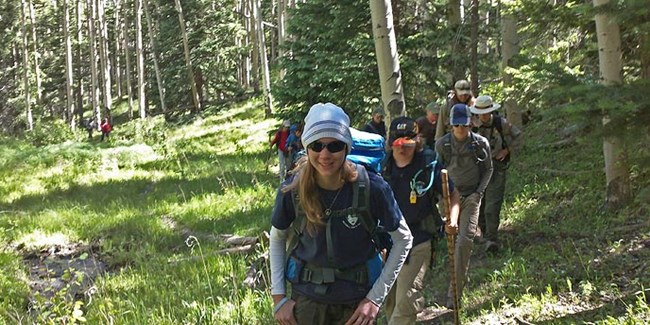 Ambassadors for Wilderness Youth Program
The Ambassadors for Wilderness program was cancelled for 2015. We apologize for any inconvenience.
Great Sand Dunes offers free, immersive, multi-day backpacking trips into the mountains of Great Sand Dunes National Preserve, part of the Sangre de Cristo Wilderness. Students participate in outdoor leadership skills and make new friends while also completing a service project.
Watch a fun 10-minute video introduction to Ambassadors for Wilderness on YouTube!
2015 Sessions
High School Session
July 12-18
Advanced Session
(must have participated in at least one session previously)
July 26-31