Be A Junior Ranger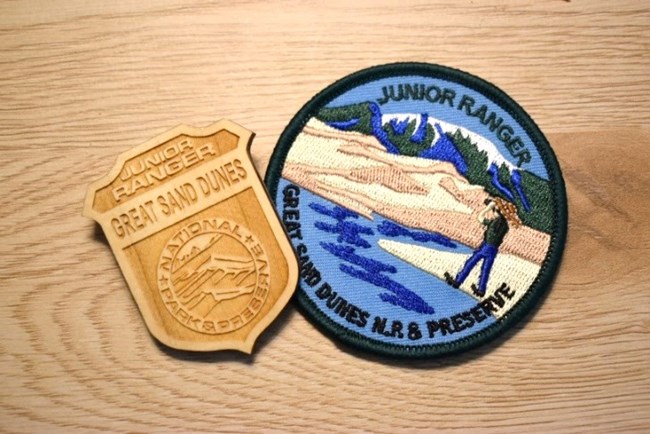 The Junior Ranger Program is a great way for kids to learn about park resources! Most National Park Service areas have Junior Ranger programs; kids can collect badges or patches from over 400 NPS units.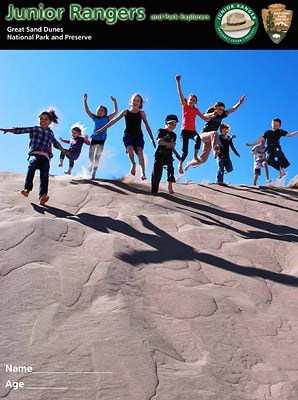 Onsite Visit
At Great Sand Dunes, plan on a total visit of at least 2 hours to complete required sections of the Junior Ranger Booklet, available at the visitor center. (Most families plan about two days to visit this large, diverse park). There are three different age groups in the booklet: 3-6, 7-9, 10-12, and 13 and up. All sections for your age group must be completed to earn a badge or patch.

You can download the Great Sand Dunes Junior Ranger booklet (pdf, 4 mb) to begin work on it before your visit. Find answers for the Habitat Match activity on our Natural Features and Ecoystems page and Animals pages.
For more information, please call the Visitor Center at 719-378-6395.
Last updated: November 21, 2022