Rendezvous Resources Protection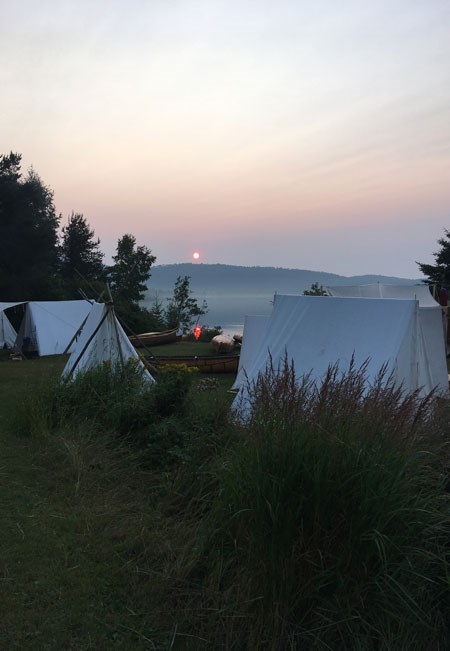 Please help us by doing your part to reduce, reuse and recycle while you are a Rendezvous Days and Pow-wow participant. Please recycle all the waste aluminum, glass and plastic (#1, #2, #5) you use at the event. If you recycle or reuse similar waste items at home, consider taking these materials back home with you.

To protect water quality, we are no longer allowing the use of soaps or shampoos of any kind when bathing in Grand Portage Bay. Please be considerate of the Bay and be mindful of introducing foreign materials. Please note, Escherichia coli (E. coli) coliform bacterium washed into Lake Superior during an inch or higher rainfall often closes the Bay to swimming.

Please conserve, as best you can, the firewood provided by the Monument for free. Please DO NOT bring foreign firewood to Grand Portage nor take any home upon your departure. Invasive insects and vegetative diseases traveling around in firewood can destroy forest resources where you live or travel to. Transporting firewood is a primary mechanism for invasive insects such as the emerald ash borer (Agrilus planipennis) and the European gypsy moth (Lymantria dispar) to spread to other forest areas.

In order to minimize impacts to fragile archeological areas, disturbing the soils or sediments within the Monument for any reason is prohibited. Please DO NOT dig your own fire pit.

Thanks for your help in keeping Grand Portage the special place it is!
Last updated: March 11, 2019