Cattle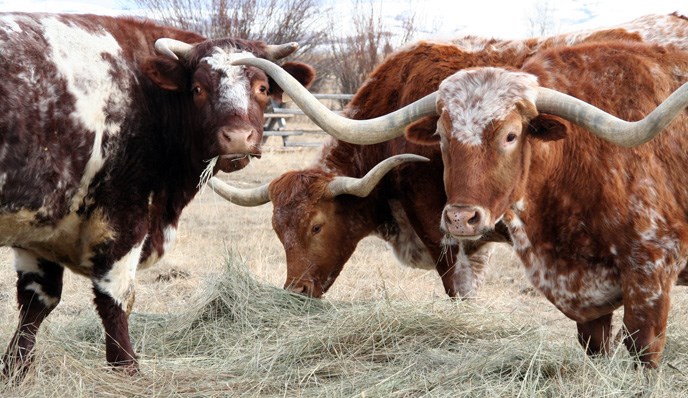 At the peak of Conrad Kohrs production, about 50,000 cattle were run on the ranch at any given time. Steers were sold at market and cows replenished the herd with calves that next fall. Over time herds grew smaller as Conrad Kohrs Warren took over his grandfather's ranch. In 1972 the remaining ranch was preserved as a national historic site by Congress.
Currently the Grant-Kohrs Ranch has a total of ninety-three cattle on the 1,500 acre ranch. Many of the animals are no longer purebred as they have been crossed with other breeds. The three breeds found on the ranch today include Herefords, Longhorns and Shorthorns. In the spring of 2013 fifty-nine cows, seven yearling heifers, ten yearling steers, ten steers that are two-years old, five mature steers over the age of six and two bulls could be found at Grant-Kohrs Ranch.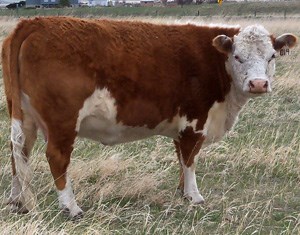 Herefords
The Hereford breed was developed in England and displays prominently found features such as white faces and white markings on their red bodies. Conrad Kohrs Warren was known for being a skilled Hereford breeder. Many of the animals that were produced on the ranch had traditional characteristics. However he faced some economic difficulties because his prized bull T. T. Triumphant, which sired many calves, had a gene that contributed to dwarfism. There is currently a Herford bull on the Grant-Kohrs Ranch. This bull was selected for his uniformity and lack of aggressiveness.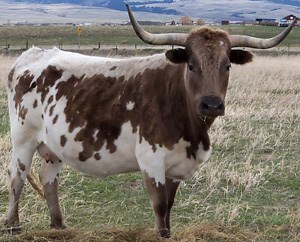 Longhorns
Conrad Kohrs first purchase of longhorns was in the 1870's, although he never had a well-established reproducing herd. Among the Longhorns found on the Grant-Kohrs Ranch is one mature steer whose horns span 7 to 8 feet. This may seem very wide, however it is not uncommon as steers horns can span up to 8 feet or longer. Longhorns were brought to North America by the Spanish in the early 1500's. After the Civil War American cowboys began to herd the beasts north towards bountiful grazing lands.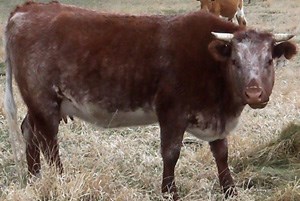 Shorthorns
Conrad Kohrs and John Bielenberg bought the land as well as livestock form Johnny Grant in 1866. Six years later the two brothers acquired their first registered Shorthorns. This breed of cattle was developed in northeast England by crossing Teeswater and Durham cattle. As the breed developed a red, white or roan color was consistently displayed on the cattle. Some shorthorns found on the Grant-Kohrs Ranch today display a mixture of the original colors found in this purebred breed.
Last updated: February 24, 2015