Wednesday night practice bicycle races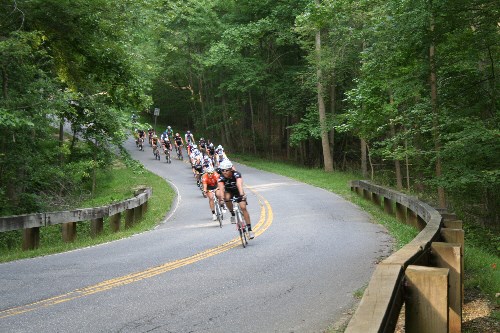 Greenbelt Park has been the host for the Practice Bicycle races for 33 years. It is now the longest practice bicycle races in the country. They are not here for a casual bike ride through the park. It's a Tour de France style type of race where the competitive juices flow.
The races are scheduled for May 7th through August 20th on Wednesday evenings from 6:00 - 8:00 p.m.
The course is a 1.4 mile loop with 1 corner on the perimeter roadway of the Park.
The centerline rule is in effect.
Start times and distances may vary depending on course conditions and the Chief Referee and/or Park Rangers' discretion.
The race format may change with the approval of the Promoter and the Chief Referee.
Riders may enter only one race each week.
For all races, riders who are out of contention may be pulled from the course at the discretion of the Chief Referee.
The A & B races are run concurrently, with an initial separation of 1 minute.
When one of the races overtakes the other, the race being overtaken must neutralize, and must keep as far the right of the roadway as possible.
Riders in the race being overtaken may not take pace from the overtaking race.

The race will be held unless course conditions are deemed unsafe by the Promoter, Chief Referee or Park Rangers. If rain is forecast for Wednesday afternoon or evening, advance notice of race cancellations will be given by 4PM that day, and will be available via the contact information below.
Click here for more information about Route One Velo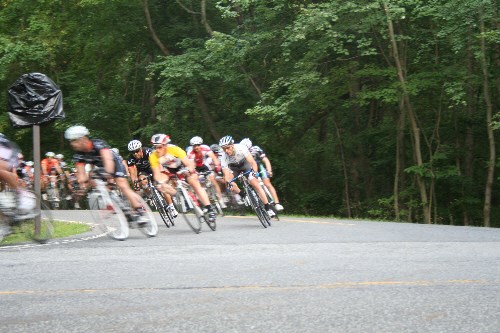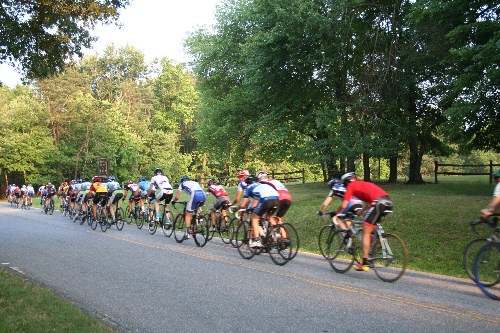 Last updated: April 10, 2015