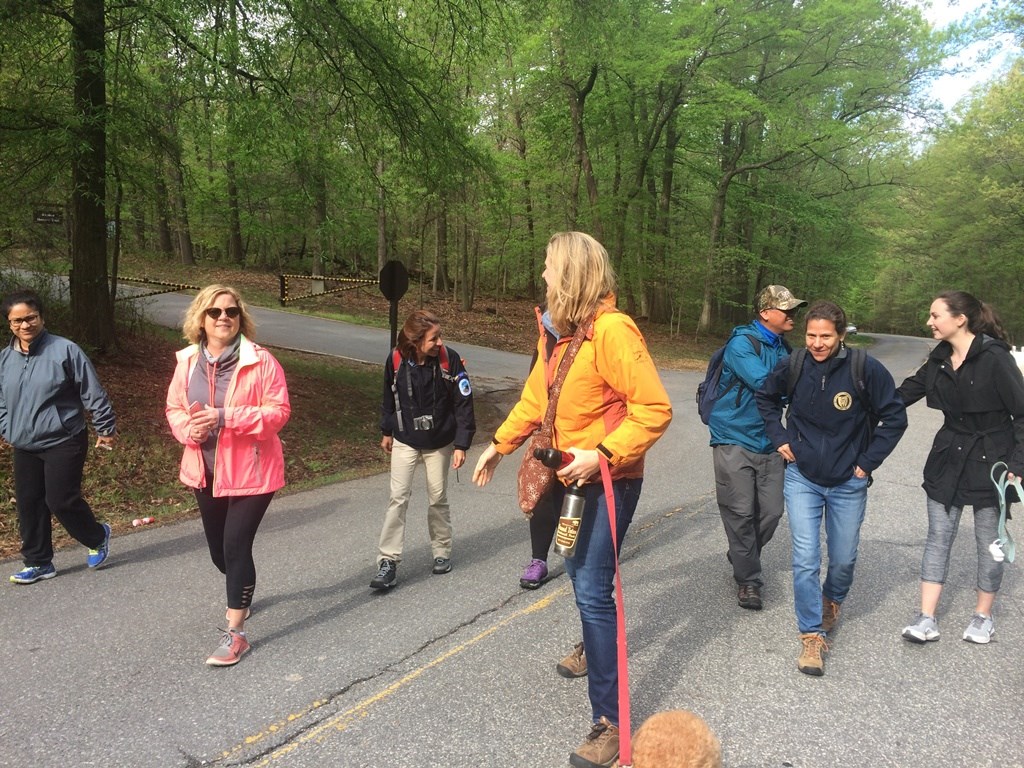 Join us for a walk in the park.
The Greenbelt Park Walking Club meet at the Sweetgum Picnic Area on the last Sunday of the month. We walk the 1.4 park loop road beginning and ending at the Sweetgum Picnic Area.
Beginners welcome. Pets welcome on a leash. Everyone can walk at their own pace but most of us walk and encourage one another. You would be surprised how fast 1.4 miles can go when you are talking with your new walking friends.
No sign ups- Just show up at the Sweetgum Picnic Area before 9:30 a.m.
This is a Healthy Parks Healthy People event where National Parks encourage people to get out in their parks and improve their health.