Camping for Scouts and Organized Groups
You will choose the Scout and Organized Group Sites. (A Loop)
The payment must be made at the time of reservation. The Organized group will need to pay by charge card or check at the time of the reservation. There are charges for cancellations and changes to reservations.
The campsite rate is $ 20..00 per site per night.
3 tents, 6 people and 2 vehicles are the maximum for each site.
For example, your troop has 50 people. You would need 9 sites. 9 x 20 =$180 per night.
Questions? Call our Park Ranger Station at 301-344-3944.
If you cannot make your scheduled weekend, please call recreation.gov to cancel your reservations.
All campground rules are in effect for the A Loop as well.
Please pick up a copy of the campground rules and regulations and share them with your troop.
Here are some of the guidelines for the campground:
3 tents, 6 people and 2 vehicles are the maximum for each site.
No attachments to the trees. It is prohibited to attach anything to trees, shrubs, or other plants. This includes clotheslines, hanging lanterns, or other items. Driving nails, axes or knifes into vegetation is prohibited.

Please park all vehicles on the asphalt pad. No wheels on the grass or dirt.

Thank you for camping at Greenbelt Park.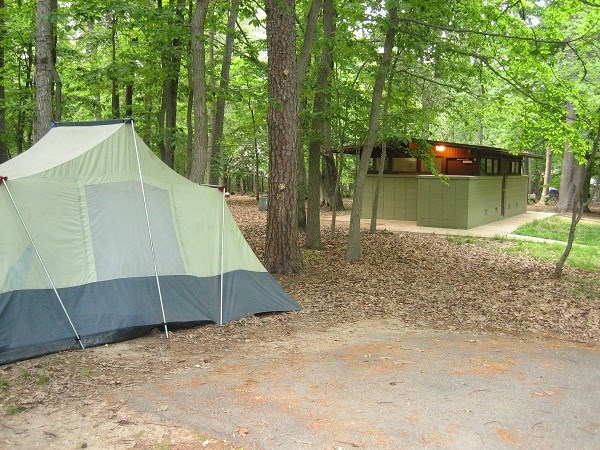 Service opportunities available at Greenbelt Park for your scout troop or organized group.
Please email our volunteer coordinator.
Scout Ranger and Girl Scout Ranger Certificates and patches are awarded for five and ten hours of service.
Last updated: September 17, 2017
Discover Greenbelt Park camping