Greenbelt Park trail system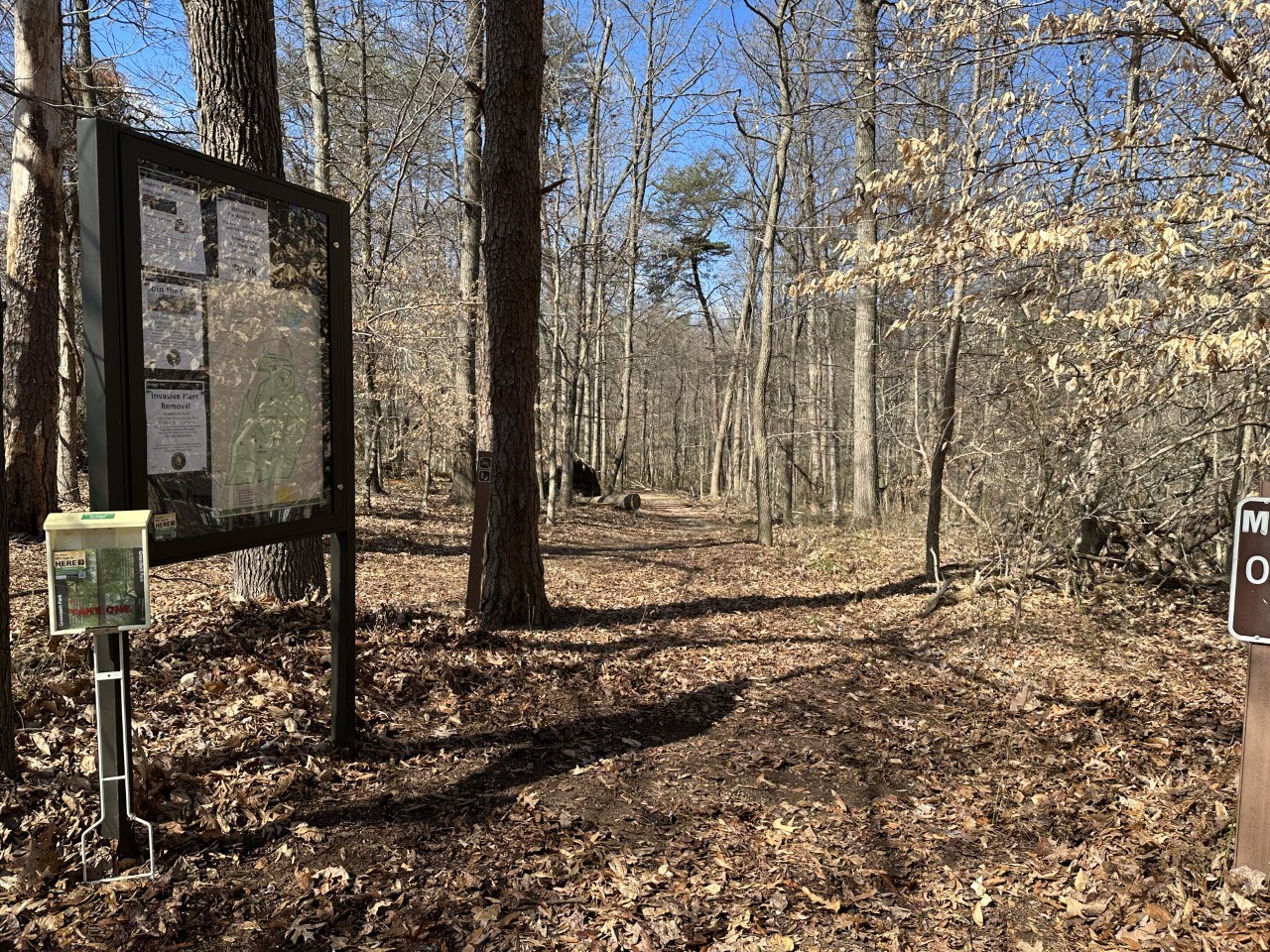 Enjoy a 1. 2 mile walk on the Azalea Trail on a walk through the Greenbelt Park forest
Greenbelt Park to reopen hiking trails and picnic areas for Spring camping season
GREENBELT, Md. — The National Park Service (NPS) will reopen hiking trails and picnic areas in Greenbelt Park on March 10. The trails and picnic areas were closed following a severe windstorm in July 2022 that reached speeds of over 80 miles per hour and damaged many trees throughout the park. While one section of the Perimeter Trail at the southern end of the park will remain closed to repair a trail washout, all other major trails will open for hiking. The NPS looks forward to welcoming back visitors and neighbors to Greenbelt Park.
Since the July 2022 windstorm, NPS staff and contractors have removed more than 100 fallen and hazardous trees in Greenbelt Park. The NPS was able to safely reopen the Greenbelt Park campground on September 30, 2022, but needed additional resources to address damaged trees in the park's picnic areas and nine miles of trails. Greenbelt Park staff received assistance from an NPS Arborist Incident Response (AIR) team to remove remaining safety hazards and prepare picnic areas and trails for reopening. NPS AIR teams are made up of tree care professionals from several national parks who specialize in addressing tree damage often resulting from emergency events.
"I appreciate the community's patience as NPS staff and contractors worked diligently to address safety hazards throughout Greenbelt Park," Tara D. Morrison, National Capital Parks-East superintendent said. "We're excited to reopen major areas of the park just in time for spring and look forward to seeing visitors and neighbors there."
Greenbelt Park is a natural oasis right inside the beltway. The surrounding forest and streams are a peaceful respite just 10 miles from Washington, D.C. The park offers nine miles of hiking trails, three picnic areas, 172 campsites and more.
You can reserve a campsite at Greenbelt Park on recreation.gov.
For more information, please visit www.nps.gov/gree or follow the Greenbelt Facebook page.


National Park Service News Release
DATE: March 8, 2023
CONTACT: Vince Vaise, Vince_Vaise@nps.gov (202) 359-1717
ALL TRAILS ARE OPEN
Perimeter Trail- 5.3 miles
The trail begins at the entrance of the park. There are different access points throughout the park. Parking available at the Sweetgum Picnic Area. There is a detour on the Perimeter Trail due to washout on Still Creek- Please follow signs.

Azalea Trail- 1.2 miles
Park in the Sweetgum Picnic Area. The Azalea Trail begins and ends in the Sweetgum Picnic Area.

Dogwood Trail- 1.5 miles
Parking lot available along Park Central Road.

Blueberry Trail- 0.8 miles
Campground users can enjoy a walk through the forest. Blueberry trailhead is along the road in the campground.

* All dogs must be on a leash and owners must pick up after their pet.

* No bikes or horses are allowed on the trails.

* The park closes at dusk so plan your trail walk or hike.

* Prepare for your hike- bring water, cell phone, and a trail map. Use tick and insect repellant.

* Please call the U.S. Park Police at 202-610-7500 for any emergency, need of ambulance or criminal activity.

*Please call our Park headquarters for any trail maintenance issues at 301-344-3948.
Be alert to changing climate conditions. Check the weather before hiking or walking on the trails. Do not hike under severe weather conditions such as thunderstorms, blizzards, or expected high wind conditions.
The brochures are available in the park at the trailhead and the Park Ranger Station.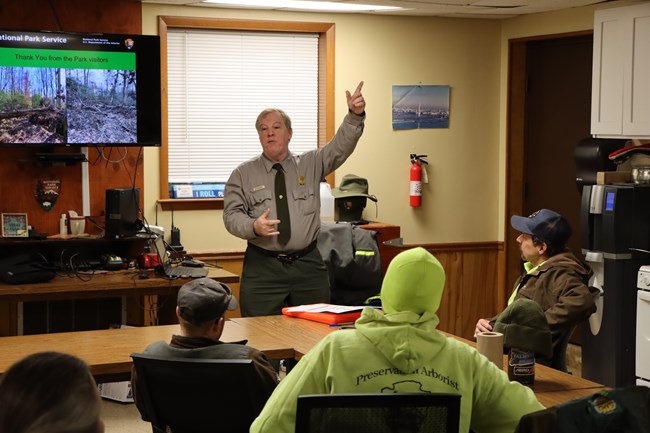 GREENBELT, Md. - Greenbelt Park Ranger Kevin P. Barry greets the National Park Service Arborist Incident Response (AIR) team on Monday Jan. 23, 2023. The AIR team has come to Greenbelt Park to aid the National Capital Parks – East (NACE) maintenance personnel in clearing the trails that were closed in response to the July 13, 2022 storm that uprooted over a hundred trees and closed the park for four months. On Oct. 1, 2022 Greenbelt Park reopened the campgrounds, picnic areas, roads and park headquarters, but the trails remain closed to ensure safety for visitors and park personnel. The AIR team will assist in tree clearing operations on Greenbelt's trails from Jan. 23 until Feb. 3, 2023, when NACE will assess the trail's condition and conduct a phased reopening.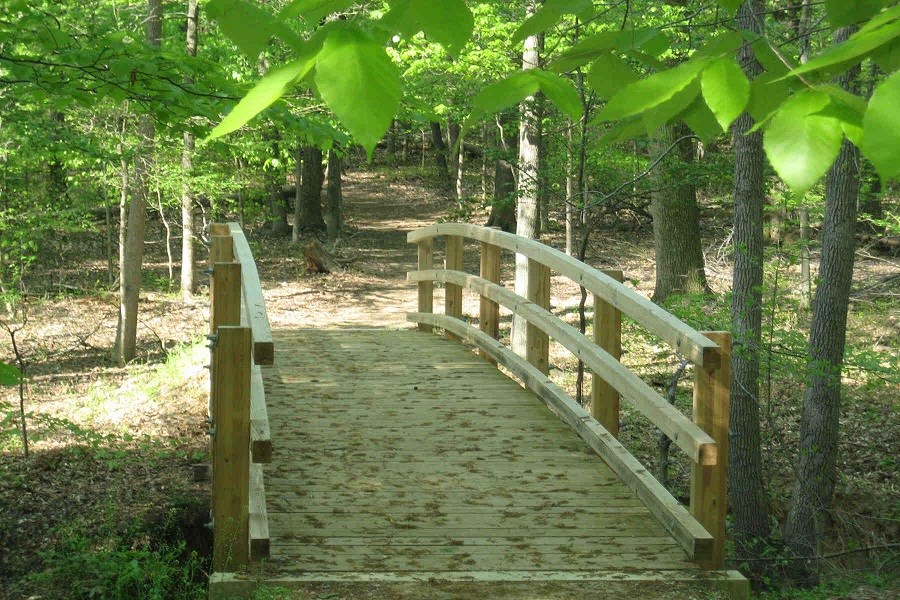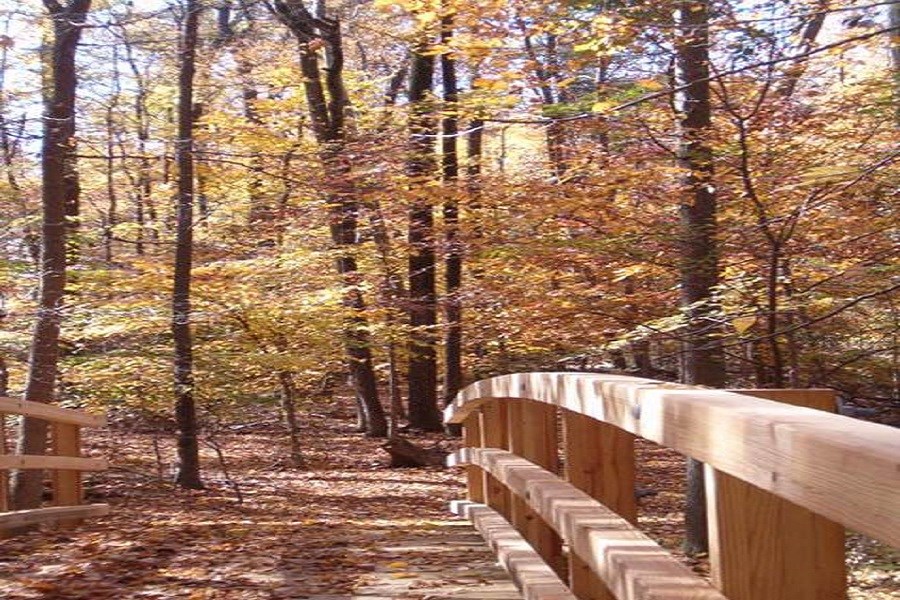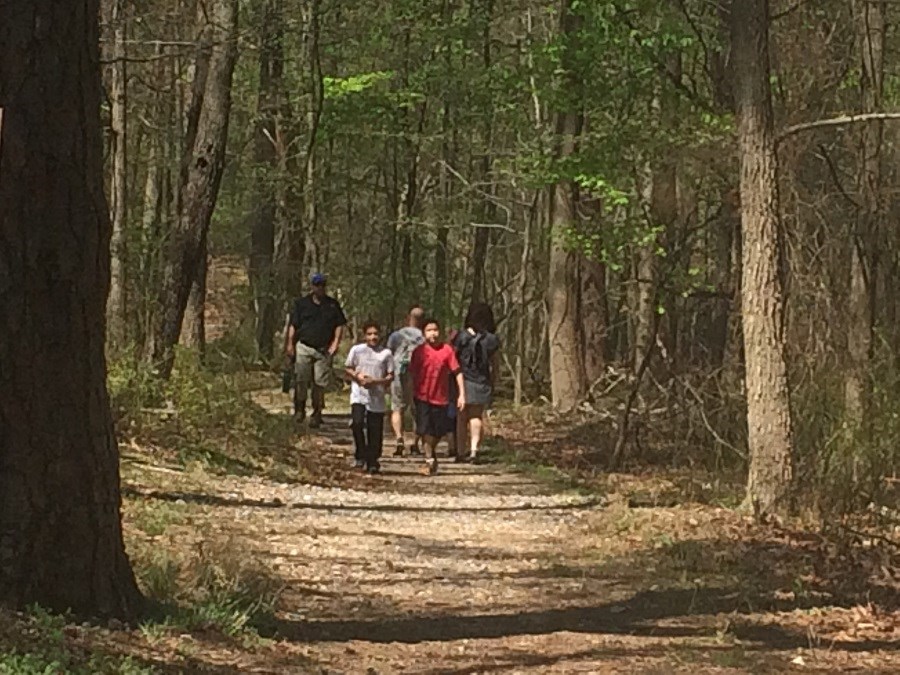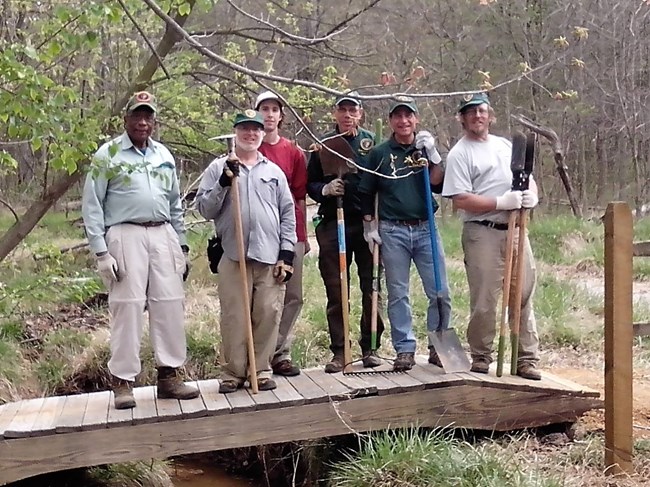 Volunteers are needed to join the Volunteer trail crew.
Volunteers will be working to improve the nine miles of trails.
Last updated: March 27, 2023