Greenbelt Park Campfire Programs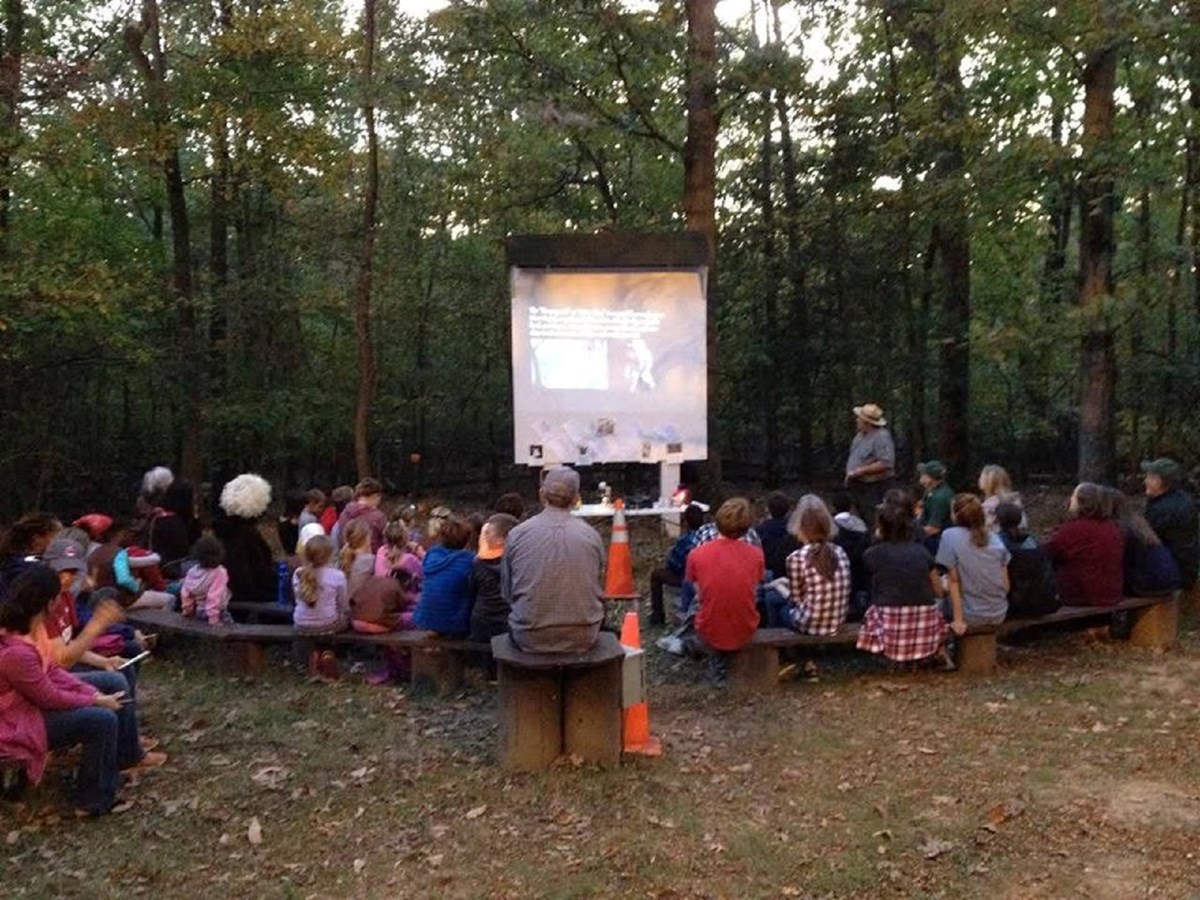 Come and enjoy a Free campfire program under the stars of Greenbelt Park!
2022 Fall Campfire Programs
Saturday October 8 6:30 p.m. Passenger Pigeon
Where did the birds go? Ranger John explores the history of the Passenger Pigeon
Saturday October 15 6:00 p.m. Owls
Have you ever met a live owl? You can at Greenbelt Park on October 15th. Secret Garden Birds and Bees will be there with our Wildlife Ambassador to tell you all about the wild owls that live in the park and probably right in your own backyard too!
You'll learn what they look like and how they sound, where they nest, what they eat, how they raise their young, and why they are very good neighbors. We'll even give you some hints on how to find them and what we can all do to create a healthy environment where they can thrive.
Saturday October 22 6:00 p.m. Drum Circle
Join in on the Drum Circle featuring the City of Greenbelt's own Kathryn Gaughan
Saturday October 29 6:00 p.m. The Goatman
As Hallowe'en approaches, shiver with the frost on the pumpkin (or with fear of the Goatman?), and warm yourself before a fire, as a park ranger describes the myth (or is it?!) of the "Goatman," a bizarre creature sighted frequently in this vicinity. Beware, because the Goatman may be in the Greenbelt woods, and may be glimpsed in the firelight! The Goatman lives!

Saturday November 5 6:00 p.m. Wild Turkeys
2022 Spring Campfire Programs
Saturday April 2 7:30 p.m. The History of Greenbelt Park
Saturday April 9 7:30 p.m. Baltimore Washington Parkway
Saturday April 16 7:30 p.m. The insider's view of Washington D.C. from the eyes of a visitor.
Saturday April 23 7:45 p.m. College Park Aviation Museum
Saturday April 30 7:45 p.m. Mission 66: The birth of the Greenbelt Park campground
Saturday May 7th- no campfire ( Outdoors is for Everyone event in the Sweetgum Picnic Area
Saturday May 14 8:00 p.m. Where did the birds go? the extinction of the Passenger Pigeon
Saturday May 21 8:15 p.m. Cancelled-Drum Circle
Saturday May 28 8:15 p.m. Cancelled- Birds of Prey - replaced with How the U.S. Army helped National Parks.
Saturday June 4- 8:15 p.m. Movie at Sweetgum Picnic Area-The Long, Long Trailer featuring Lucille Ball and Desi Arnaz Jr.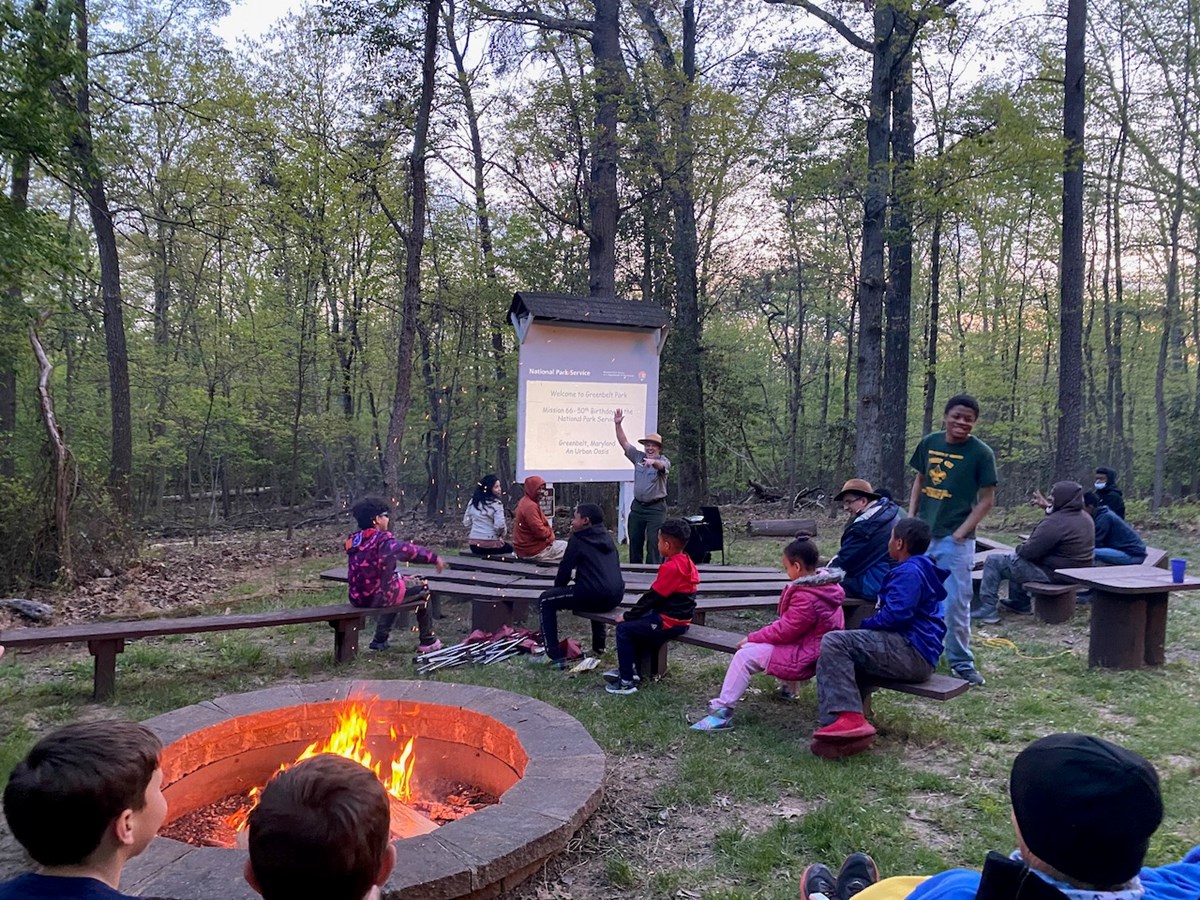 Last updated: October 13, 2022