Public Lands Day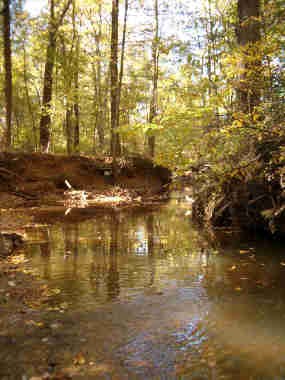 We will be working on the Perimeter trail, removing invasive plants, and cleaning part of the Still Creek watershed.

National Public Lands Day is the nation's largest hands-on volunteer effort to improve and enhance the public lands Americans enjoy.
In the past, over 120,000 volunteers built trails and bridges, removed trash and invasive plants planted over 1.6 million trees.

Join us on Saturday, September 24, 2011 for the 18th annual National Public Lands Day and help us care for our land.

At Greenbelt Park, we will be focusing on the Still Creek watershed, the trail system,invasive plant removal and the campground.
Please register with our partner REI at www.rei.com/stores/27
All participants will meet at the Sweetgum Picnic Area by 8:45a.m. The trail work and watershed cleanup will begin at 9:00 a.m. and end by 12 Noon.

REI TRAIL IMPROVEMENT 9:00 a.m.
This is physical hard labor on improving the trail system. Pre-register with REI by calling 301-982-9681.
STILL CREEK WATERSHED 9:00 a.m.
Join the Friends of Still Creek help clean up the Still Creek watershed. The Still Creek flows through Greenbelt Park and eventually into the Anacostia River, Potomac River and the Chesapeake Bay.
INVASIVE PLANT REMOVAL 11:00 a.m.
Help remove some of the invasive plants that hurt our ecosystem.
We invite everybody from federal land management agencies to state parks and playgrounds in local neighborhoods to participate.

To learn more about Public Lands Day Click here for more
Last updated: April 10, 2015