National Public Lands Day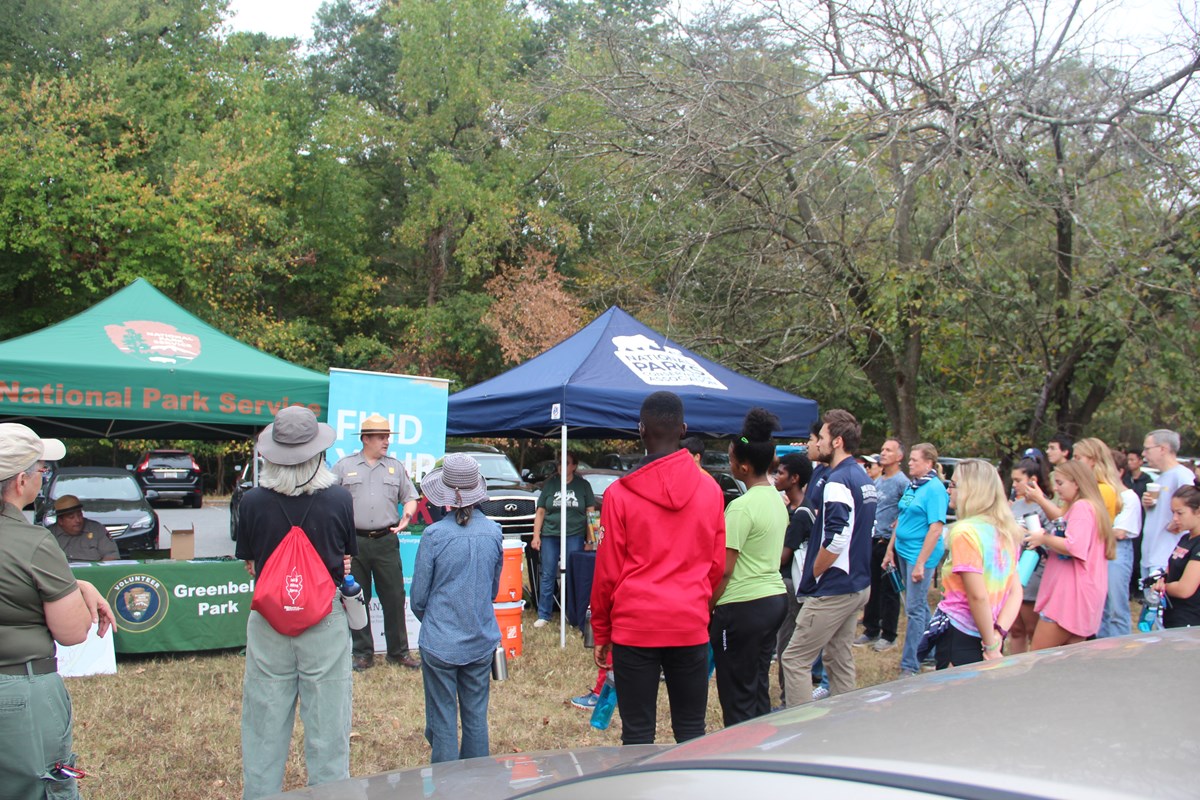 2020 National Public Lands Day
Come and enjoy the trails of Greenbelt Park.
We will see you in 2021 for a NPLD volunteer event.
Thank you volunteers and the National Parks Conservation Association for a fantastic 2019 National Public Lands Day of stewardship!
Greenbelt Park will be hosting National Public Lands Day on Saturday September 28, 2019. Come help spruce up the park and campground and get a sneak preview on the campground improvements.
National Public Lands Day is the nation's largest hands-on volunteer effort to improve and enhance the public lands Americans enjoy.
Greenbelt Park will be working on trail improvement projects, painting our comfort stations, and cleaning up the campground.

It is also a day to discover Greenbelt Park and its amenities.
Greenbelt Park has nine miles of trails and a public picnic area.
Health, Family, Fun, Stewardship.


The four our key values and what National Public Lands Day is all about. It is only natural to encourage more families to get active outside and on public lands.

Volunteerism is only one component of National Public Lands Day.
Come discover Greenbelt Park through the nine miles of trails, exercise fitness trail, picnic areas with playground equipment.

Greenbelt Park is a unit of the National Park Service. Unlike many National Parks, Greenbelt Park does not charge an entrance fee.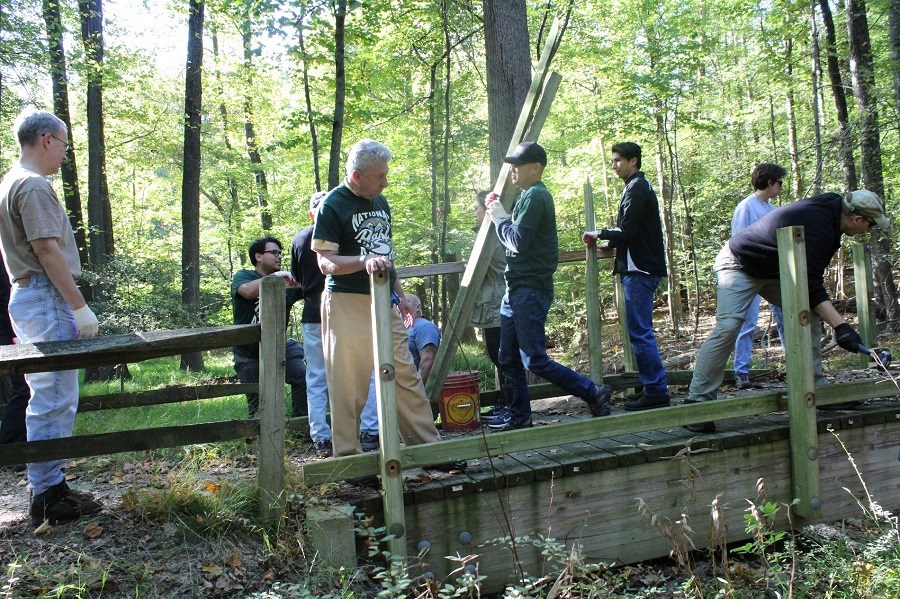 National Public Lands Day 2017
National Public Lands Day was celebrated on Saturday September 3o at Greenbelt Park. The day started with the National Park Conservation Association and Greenbelt Park partnering on a volunteer event. Over 50 volunteers worked on trail maintenance projects and a bridge repair projects from 9:00 a.m. to 12 Noon.
The day concluded with a ranger talk, American Graffiti soundtrack and the film underneath the stars in the Sweetgum Picnic Area.
Below is a Photo Gallery of the NPLD volunteer events.
Watch the 2017 National Public Lands Day highlight video
Current Volunteer Opportunities
Last updated: October 15, 2020