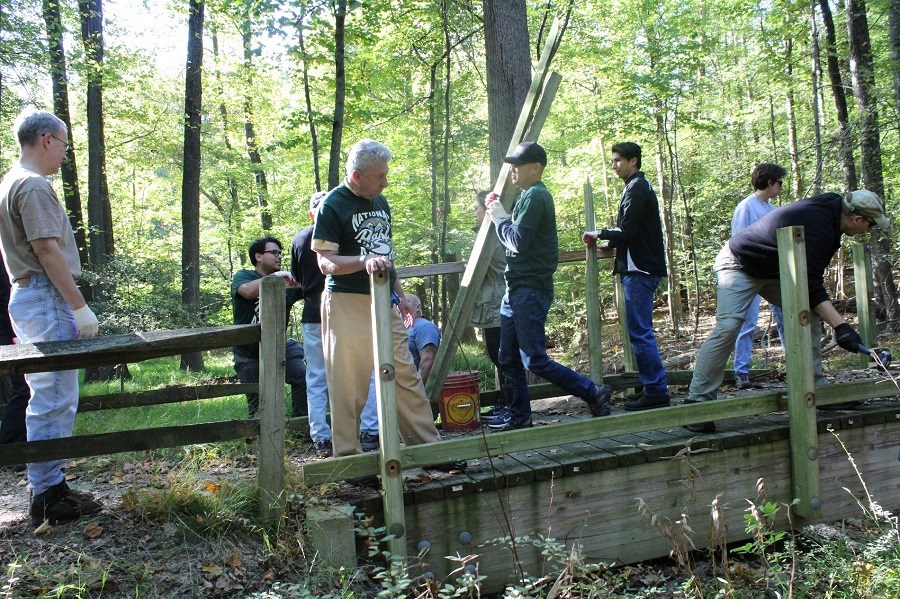 National Public Lands Day was celebrated on Saturday September 3o at Greenbelt Park. The day started with the National Park Conservation Association and Greenbelt Park partnering on a volunteer event. Over 50 volunteers worked on trail maintenance projects and a bridge repair projects from 9:00 a.m. to 12 Noon.
The day continued with a park ranger presentation on the Animals of Greenbelt at 2:00 p.m.in the Sweetgum Picnic Area.
The day concluded with a ranger talk, American Graffiti soundtrack and the film underneath the stars in the Sweetgum Picnic Area.
Below is a Photo Gallery of the NPLD volunteer events.
Watch the 2017 National Public Lands Day highlight video