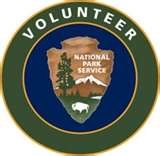 Help Volunteer at Greenbelt Park with the Student Conservation Association.
1- Registration is required- Sign up through Event Brite
2- Bring tick and bug repellant, water bottle, and good sturdy shoes.
3- Wear proper clothes and shoes for picking up trash or other projects in the park.
4- Have fun and know you are making a difference for Greenbelt Park.
5- Arrive between 8:30 a.m. and 8:45 a.m.
6- Pick a volunteer project to help the park.
All participants will meet at the Sweetgum Picnic Area.