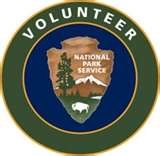 Help Volunteer at Greenbelt Park.
1- Call 301-344-3944 and get on the Potomac Watershed Volunteer List
2- Bring tick repellant, water bottle, and good sturdy shoes.
3- Wear proper clothes and shoes for picking up trash.
4- Have fun and know you are making a difference for Still Creek, Anacostia River, Potomac River, and the Chesapeake Bay.
5- Fill out Volunteer Application when you arrive.
All participants will meet at the Sweetgum Picnic Area.