Visitor Center Plaza to Hermit Road Express Bus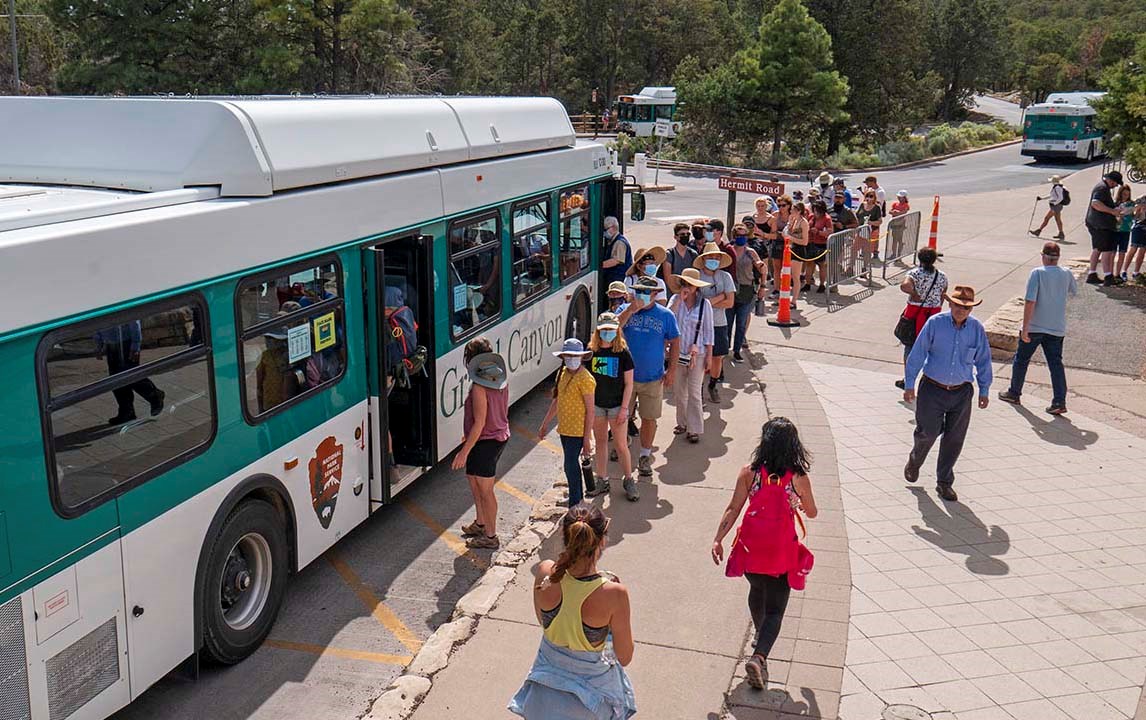 COVID-19 Safety Modifications to Park Shuttle Operations:
Shuttle capacity is limited to 31 passengers. (7/17/2021)
Passengers must have their own face mask/covering.
This is a federal mandate that applies to vaccinated and unvaccinated individuals on all public transit.
Hand sanitizer will be available for use.
Passengers must follow all CDC and public health physical distancing guidelines while in line and on the bus.
Sidewalk decals, tape, and signage has been installed at bus stops to promote physical distancing.
Buses will undergo daily cleaning according to CDC and public health guidance.
Shuttle bus staff will follow specific screening protocols when reporting to work each day.
Visitor Center to Hermit Road Express

CLOSED FOR THE SEASON
For free transport between the Visitor Center and Hermit Road Transfer Station, take the Village (Blue) Route Bus >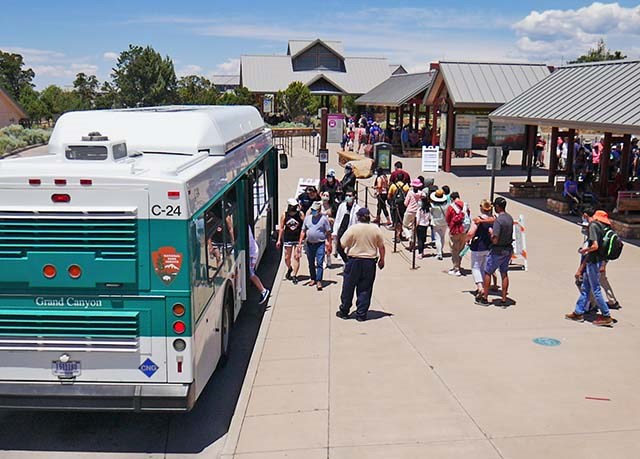 The express bus ran directly from the Visitor Center Shuttle Bus Terminal to the Hermit Road Transfer Station — then it returned to the Visitor Center. Round trip took 30 minutes
Passengers were able to board and exit the bus at both stops
The Express bus ran every 15 minutes from 12 noon to 8 pm ONLY
The Express bus did not make any other stops in the Village
Face masks were required while boarding and inside the bus.
September 10, 2021 WAS THE LAST DAY OF SERVICE
Additional Shuttle Bus Routes
Last updated: September 20, 2021