North Rim Ranger Programs

2017 Season Park Ranger Programs: North Rim
The North Rim season runs May 15 through October 15 of each year.

Program Schedule: September 5 through October 15, 2017
All outdoor programs are subject to cancellation due to inclement weather or when lightning danger is present...
Note: Children must be accompanied by an adult on all programs. All programs are free of charge.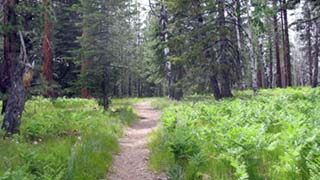 10 am – 1 pm Tuesday, Thursday, Saturday
(Widforss Trailhead)
Widforss Trail Hike
Hike historic Widforss Trail to a great view of Transept Canyon. Bring a sack lunch.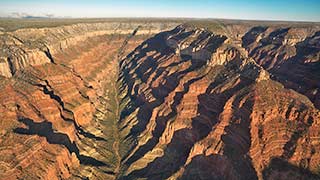 3 pm – 3:45 pm Daily
(Grand Canyon Lodge Veranda)
Grand Canyon Geology
Learn how Grand Canyon formed during this introductory talk. Perfect for Junior Rangers. Accessible.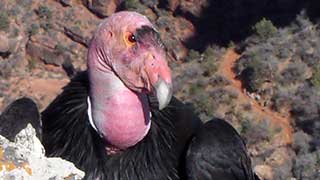 4:30 pm – 5:10 pm Daily
(North Rim Campground Amphitheater)
Condor Talk
What has a 9-foot (2.7 m) wingspan and a face only a mother could love? The California condor. Come discover their life and death story and the science that saved this incredible bird. Family-friendly program. Wheelchair accessible.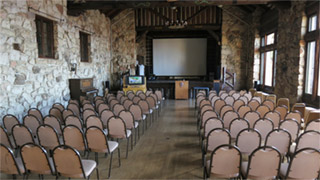 7:30 pm – 8:30 pm
Daily
(Grand Canyon Lodge auditorium)
Evening Program
A variety of programs explore the scenic, scientific, and cultural aspects of this special landscape. Nightly topics posted in the lodge, visitor center, and campground. Bring your questions and arrive 15 minutes early for an "Ask a park ranger" discussion.
Additional programs may be offered as staffing allows. Please check with the North Rim Visitor center for most up-to-date program information.
Learn More About the North Rim of Grand Canyon
Heritage Days Schedule
Thursday, August 10, 2017

8:30 am
Nature Walk
North Rim Visitor Center

10 am to 3 pm
Cultural Demonstrations
East Lawn of Grand Canyon Lodge

1 pm
Archaeology Program
Walhalla Overlook
*Meet at overlook –Allowfor 45 mins of driving time

1 pm
Flute Performance by Milton Tso
Grand Canyon Lodge Sunroom

6 pm
Hoop dance and Music
Grand Canyon Lodge East Veranda

7:30 pm
Hualapai Dances and Songs
North Rim Campground Amphitheater

8:30 pm
Hopi Culture and Music
Grand Canyon Lodge Auditorium

Heritage Days Schedule
Friday, August 11, 2017

10 am to 3 pm
Cultural Demonstrations
Grand Canyon Lodge east lawn

1 pm
Flute Performance by Milton Tso
Grand Canyon Lodge sunroom

6 pm
Hoop Dance and Music
Grand Canyon Lodge east veranda

7:30 pm
Traditional Hopi Games and Miss Hopi Presentation
North Rim Campground Amphitheater

8:30 pm
Flute Performance by Aaron White
Grand Canyon Lodge auditorium
Last updated: September 5, 2017