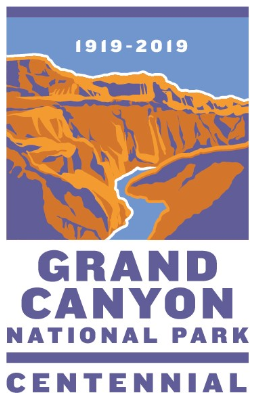 100th Anniversary Celebration
January-December 2019
On February 26, 2019, the Grand Canyon celebrates 100 years since it's designation as a national park and so much more!

A UNESCO World Heritage Site, Grand Canyon welcomes approximately six million domestic and international visitors each year. After 100 years, whether it's hiking a corridor trail, taking a stroll on the rim or enjoying the landscape from an overlook, Grand Canyon continues to provide a space for all visitors to connect with the outdoors.
The Centennial year will feature virtual and in-park events throughout 2019 at the South Rim, North Rim, Desert View, Inner Canyon, and surrounding gateway communities. Learn more about Grand Canyon's 100th Anniversary.