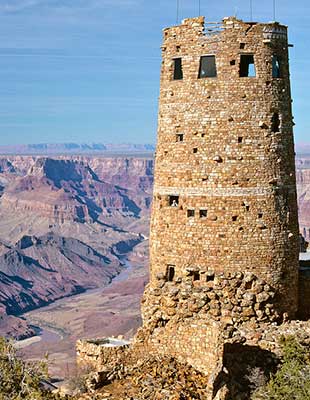 Desert View Cultural Demonstrator Series
Desert View Watchtower: 9 am–4 pm

Saturday and Sunday, September 17-18
Zuni food demonstrators: Kandis Quam and Elroy Natachu, Jr. - who will be demonstrating traditional foods and their preparations [on the porch of the Desert View Trading Post] and giving us a taste of traditional native 'gastronomic' joy.

Saturday & Sunday, September 24-25
Navajo Potter: Samual Manymules, a self-taught, award-winning potter creating coil-built, minimalist style pieces.

Zuni Fetish Carver: Ernest Mackel, well known for his running mountain lions, wolf families; lizards; and ravens.


Desert View Watchtower, where the cultural demonstrations are held, is located 25 miles (41 km) east of Grand Canyon Village on Highway 64/Desert View Drive.