Multimedia Presentations
Grand Canyon In Depth
is a video podcast series that explores the natural and human history of Grand Canyon National Park. Join park rangers, scientists, and historians as they take us beyond the rim of the canyon to discover the diversity of life and the extraordinary beauty of Grand Canyon National Park.
Click here to view the Grand Canyon in Depth video episodes.
Visit our keyboard shortcuts docs for details
Duration:

7 minutes, 19 seconds
Experience roller-coaster twists and turns flying the length of the Colorado River while listening to a narrated introduction to Grand Canyon Geography.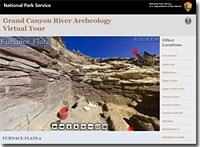 Grand Canyon Archeology Virtual Tour
Discover ancient places within Grand Canyon where people lived long ago.

What did the archeologists find during the first major excavation to occur along the Colorado River corridor in nearly 40 years? Interactive 360° photos, show archeologists at work, along with their tools, such as shovels, trowels, screens and buckets.

https://www.nps.gov/features/grca/001/archeology/index.html

Learn more by watching a video of these archeological excavations here.


---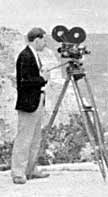 Recording devices from the historic past and the present moment bring glimpses of Grand Canyon National Park in the form of images, audio, and video.

This section offers multimedia presentations, including Ranger Minutes, online tours, vintage film footage and oral history interviews. Check back often as our multimedia content continues to grow, and enjoy the presentations that are available now.



Last updated: May 8, 2019