Grand Canyon National Park Welcomes New Administrative Officer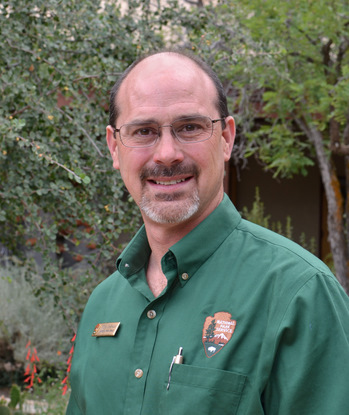 News Release Date:
July 14, 2011
Contact: Shannan Marcak, 928-638-75-958
 Grand Canyon, Ariz. – Tom Shehan was recently selected as the new Administrative Officer for Grand Canyon National Park. He began his duties on May 8, 2011.
While this is Shehan's first position with the National Park Service (NPS), he is a 29 year veteran of the federal government. He began his federal career as a Budget and Finance trainee for the US Forest Service (USFS) on the Monongahela National Forest in the Appalachian Mountains of West Virginia. During his career, he has also worked on the Nicolet National Forest in Wisconsin; in USFS national support offices in Washington DC and Fort Collins, Colorado; and most recently, he served for six years as an USFS Assistant Director for Budget and Finance.
In his position as the Administrative Officer for Grand Canyon National Park, Shehan will be responsible for budget, information technology (I/T), property management and employee housing. He will also be working closely with NPS' Arizona human resource and contracting services.
According to Grand Canyon National Park Acting Superintendent Barclay Trimble, "Tom comes to the park with tremendous experience in the administrative arena. He has many years of experience in budget, and in his most recent position he was also the agency liaison for both human resources and I/T. I think his experiences have left him well-prepared for the challenges he will face here."
Shehan's professional philosophy was also seen as an asset to an agency whose mission is to preserve the unique resources of the parks while providing for visitor enjoyment of those resources.  "I believe our job in administration is to support the resource functions. We support all of the other divisions, including rangers, project managers, resource technicians, and the like; and if we deliver our services to them in a timely and effective manner, then they can do their jobs better; and both park resources and park visitors benefit from that."
When asked what prompted him to apply for the position, Shehan replied, "I wanted to get back in the field where I can see the results of the work that the agencies are doing; and I'm loving it!"
Shehan was born in Ft. Meade, Maryland; went to high school in Tucker County, West Virginia; and graduated from West Virginia University with an Accounting Degree in 1985. His wife Dawnelle and youngest son Austin, (15), recently joined him in Flagstaff, Arizona where the family will be making their home. 
-NPS-
Last updated: February 24, 2015