Grand Canyon National Park Superintendent Steve Martin Announces Retirement
Date:
December 7, 2010
Contact:
Shannan Marcak, 928-638-7958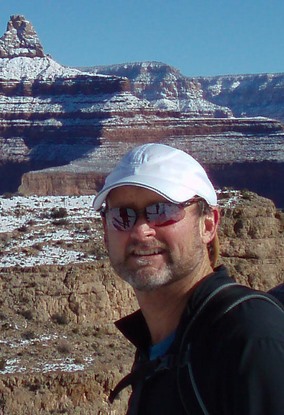 Grand Canyon, Ariz. – Steve Martin, Superintendent of Grand Canyon National Park, has announced his retirement on January 1, 2011.  Martin, who began and now ends his career at Grand Canyon, is a 35 year career National Park Service (NPS) veteran with experience as a park ranger, natural and cultural resource manager, business manager, superintendent and senior leader.
As Superintendent of Grand Canyon National Park, he managed all park programs as well as a staff of 500 who are responsible for this magnificent world renowned icon. The 1.2 million acre park is a World Heritage site and listed as one of the seven natural wonders of the world. The park receives 4.5 million visitors each year from all over the world and is the homeland to eleven affiliated tribes.
Prior to becoming Superintendent at Grand Canyon, Martin completed a two year assignment as Deputy Director of the NPS in Washington, DC, the most senior career position in the Service. As Deputy Director, he supervised all operations of the NPS including 390 park units, a $2.2 billion dollar budget and 20,000 employees. From September 2003 to April 2005, he served as Regional Director of the Intermountain Region overseeing 88 parks in eight states. Prior to these key management roles, Superintendent Martin had a long field career, including Superintendent of Grand Teton National Park in Wyoming, and Denali National Park & Preserve and Gates of the Arctic National Park & Preserve in Alaska. At Gates of the Arctic, he worked with Alaska Natives on cooperative conservation involving subsistence, wilderness and resource protection, and eco-tourism.
Superintendent Martin completed a Bachelor of Science degree in resource management from the University of Arizona in 1975. That same year, he began his NPS career as a law enforcement river and backcountry ranger and resource manager on the Colorado River at Grand Canyon National Park, focusing on resource protection and management of recreation. He also served as District Ranger of the Old Faithful and North Districts at Yellowstone National Park, as Chief of Concessions at Yellowstone and as Chief Ranger at Voyageurs National Park in Minnesota.
Martin commented on his NPS career, "Living and working in some of the most beautiful places on earth, with some of the best people in the world, has been a great privilege and adventure—for me and our family. We have great memories of places and people and now look forward to spending more time out and about in national parks and protected places around the world."
 -NPS-
Last updated: February 24, 2015