Celebrate Wildlife Day

Saturday September 13, 2014
Celebrate Wildlife Day
Grand Canyon Visitor Center
10 am to 4 pm
Join park rangers and other park partners and learn more about
Grand Canyon National Park's wildlife and endangered species.
Family friendly activities include:
Bird Outing
Face Painting
Condor Talk
Elk Talk
Live birds
Adobe Mountain Wildlife Center
provides special indoor and outdoor programs, interactive exhibits, educational demonstrations and works in cooperation with
The Arizona Game and Fish Department
to provide rehabilitative care for sick or injured wildlife, and to be an outstanding resource for education concerning Arizona's unique assortment of wild animals.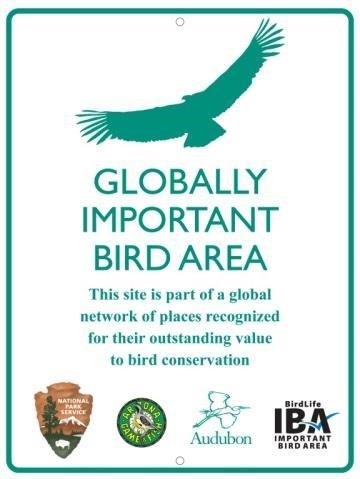 Dedication of Globally Important Bird Area designation
Yaki Point
1:30 pm
Take the east-bound Kaibab/Rim Route (orange) shuttle bus from Grand Canyon Visitor Center no later than 12:45 pm.
Globally Important Bird Areas are sites that provide essential habitat for one or more species of birds and are classified into three levels: State, Continental, and Global. Global sites are of the highest priority for conservation actions and support species of conservation concern, such as the endangered California Condor, threatened Mexican Spotted Owl, Peregrine Falcon, and Pinyon Jay, all found at Grand Canyon. Grand Canyon's global designation supercedes earlier Important Bird Area designations in the park including the 2002 State Important Bird Area designation of Lipan and Yaki Points. Both these points are part of the Intermountain Flyway and are autumn raptor migration count sites monitored annually by HawkWatch International from August 27th- November 5th.

Celebrate Wildlife Day Weekend Event Schedule
Friday September 12
7:30 pm
Special Evening Program
Interview with a park biologist
Shrine of the Ages

Saturday September 13
8 am–12 pm
Bird Outing
Grand Canyon Visitor Center Plaza
*Limited to 12 participants. Bring water and snacks.
10 am–4 pm
Live Animals
Bird Migration Game
Face Painting
Grand Canyon Visitor Center Plaza
10:45 am
Raptors in Flight
11 am
Condor Talk
Lookout Studio
1:30 pm
Globally Important Bird Area Designation Celebration
Yaki Point
2 pm
Condor Connections
Grand Canyon Visitor Center Plaza Flagpole
2:30 pm
Raptors in Flight
Yaki Point
3 pm
Trees and Our Climate
Grand Canyon Visitor Center Plaza Flagpole
5:30 pm
Elk Talk
Grand Canyon Visitor Center Plaza
7:30 pm
Special Evening Program
A Globally Important Place for Birds
Celebrate Wildlife Day provides an opportunity for park visitors and residents to learn about the Grand Canyon's abundant wildlife and the work of wildlife biologists.

It is made possible through the collaborative efforts of the National Park Service; Grand Canyon Association; Arizona Game and Fish Department, including Adobe Mountain Wildlife Center; the Peregrine Fund; Arizona Audubon, Tucson Audubon Society, Northern Arizona Audubon Society, Friends of California Condors Wild and Free, Xanterra Parks and Resorts, Delaware North Companies Parks and Resorts; Horace Albright Training Center and the Grand Canyon Unified School District.

Celebrate Wildlife Day is dedicated to the memory of park biologist Eric York, who devoted his life to the study of wildlife.

Contact Pat Brown 928-638-7834 or AJ Lappre 928-638-7645 for more information

Last updated: March 17, 2019