Rails and Tales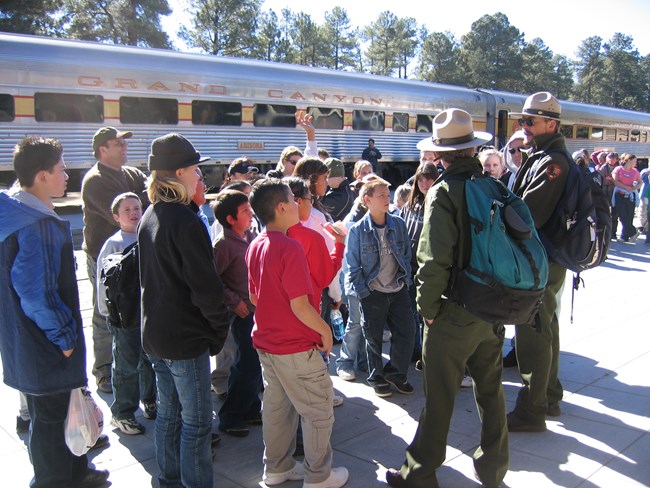 Overview
Grand Canyon has a rich history full of many fascinating events and colorful characters. Native Americans, early European explorers, miners, scientists, as well as railroad and tourism developers, all helped shape the canyon's history. Due to this varied history, which includes the establishment of Grand Canyon as a National Park in 1919, Grand Canyon provides an outstanding opportunity for students to learn about Arizona and Western U.S. history.
During this two-and-a-half-hour human history program, students walk approximately one-half mile along the canyon's rim through the historic district at Grand Canyon Village. The program explores the changing ways in which people have valued the canyon over time. Charades, a scavenger hunt, explorations of historic buildings, and a quiet art and inspiration activity, make learning human history fun.
This program is suitable for those traveling on the Grand Canyon Railway, and is wheelchair accessible with advanced notice.
Last updated: January 19, 2018