Distance Learning
Where the Wild Things Live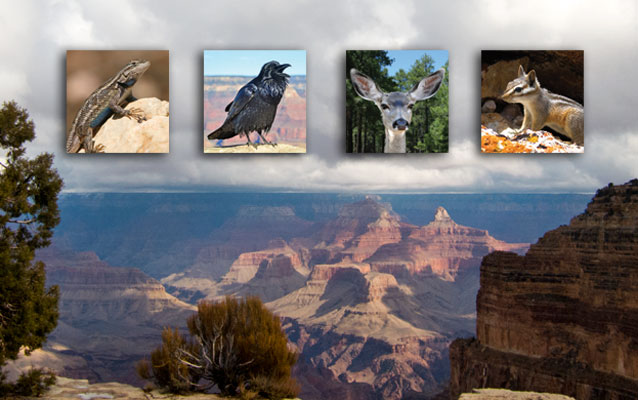 Grand Canyon National Park's free distance learning programs offer students an exciting introduction to the science behind the park.

Where the Wild Things Live engages students in a live and interactive wildlife lesson with park rangers via the Internet. Students learn about Grand Canyon animals by exploring the differences and similarities between pets and wildlife. They compare how domesticated and wild animals find food, water, and shelter to survive, as well as how both interact with humans. The program lasts about 45 to 60 minutes.
How to Participate
Schools must have video conferencing capability to dial the park's IP address at the scheduled time, or they can participate online via Skype.
To Register:
Program Materials:
Once you are scheduled for a distance learning program, click on the following link to access the standards for this program to help prepare your students. 
After the program, please participate in our
online program evaluation
to help us improve our educational efforts.
Details
Subject:

Biology: Animals, Conservation, Ecology, Environment

National/State Standards:

NS.K-4.3 Life Science

type:

Distance Learning
Last updated: August 14, 2018