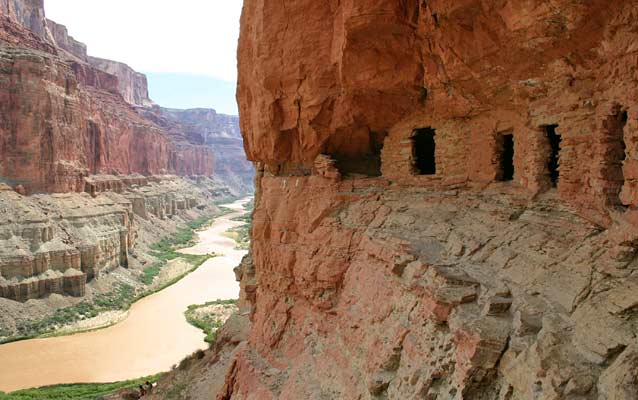 Grand Canyon National Park's free distance learning programs offer students an exciting introduction to the science behind the park.
The Human Story presents Grand Canyon's rich history over the last 12,000 years. Through a live and interactive lesson with park rangers via the Internet, students journey back through time as they learn to look at the landscape through the eyes of an archaeologist. The program lasts about one hour.
How to Participate
Schools must have video conferencing capability to dial the park's IP address at the scheduled time, or they can participate online via Skype.

To Register:
Once you are scheduled for a distance learning program, use the following links to access the lesson plans and materials needed to prepare your students.
Related Links:
The fictional chapter book Path of the Thunderbird can be used to provide a deeper connection with our curriculum along with addition resources located on the book's website.
Details
Subject:

American Indian History and Culture, Anthropology, Archaeology, Architecture (Building Styles and Methods), Art, Environment, Geography, Historic Preservation, History, Science and Technology, Science History, Social Studies, Westward Expansion

National/State Standards:

CCSS.ELA-Literacy.RI.4.7
CCSS.ELA-Literacy.SL.4.1
CCSS.ELA-Literacy.SL.5.1
CCSS.ELA-Literacy.RH.6-8.4
CCSS.ELA-Literacy.RH.6-8.8L
NSS-USH.5-12.1 ERA 1
NGSS: MSE SS3-4

type:

Distance Learning
Last updated: August 14, 2018