Distance Learning
Ranger Careers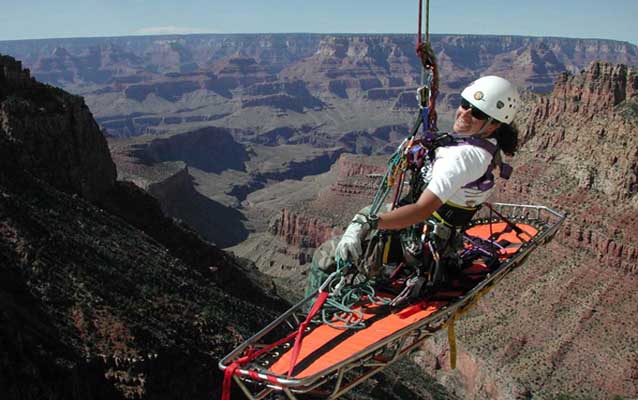 Grand Canyon National Park's free distance learning programs offer students an exciting introduction to the science behind the park.
Ranger Careers presents the diversity of jobs that park rangers perform working for the National Park Service. Through a live and interactive lesson with park rangers via the Internet, students learn how they can get involved in their local national parks. The program lasts about one hour.
How to Participate
Schools must have video conferencing capability to dial the park's IP address at the scheduled time, or they can participate online via Skype.
To Register:
Program Materials:
Once you are scheduled for a distance learning program, use the following links to access the lesson plans and materials needed to prepare your students.
Program materials and lesson plans for this new program are currently being updated. Please check back soon!
After the program, please participate in our online program evaluation to help us improve our educational efforts.
Details
Subject:

Career Studies, Community, Conservation, Education, Environment, Government, History, Recreation / Leisure / Tourism, Science and Technology, Service Learning

National/State Standards:

CCSS.ELA-Literacy.RST.6-8.2
CCSS.ELA-Literacy.RST.6-8.4
CCSS.ELA-Literacy.RST.6-8.7
CCSS.ELA-Literacy.RST.9-10.4
CCSS.ELA-Literacy.RST.11-12.2

type:

Distance Learning