Distance Learning
Ask a Ranger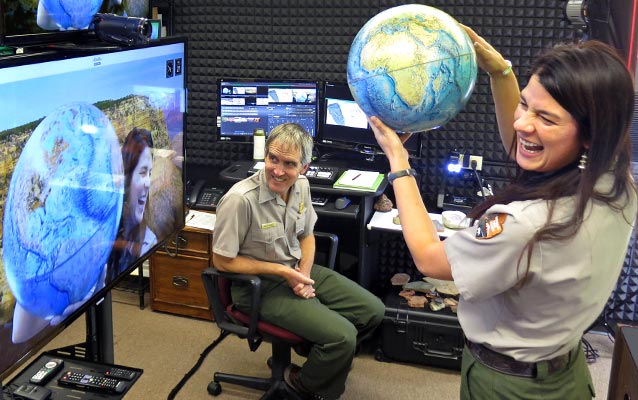 Grand Canyon National Park's free distance learning programs offer students an exciting introduction to the science behind the park.

Ask a Ranger provides an opportunity for your classroom to interact with a Grand Canyon park ranger through a live and interactive lesson via the Internet. Students prepare questions ahead of time and spend a half hour with the ranger discussing Grand Canyon ecology, geology, and human history, as well as life and work in the national park. The program lasts about 30-60 minutes.
How to Participate
Registration begins in October each year. Schools must have video conferencing capability to dial the park's IP address at the scheduled time, or they can participate online via Skype.
To Register:
Details
Subject:

American Indian History and Culture, Archaeology, Biology: Animals, Biology: Plants, Conservation, Education, Environment, Geology, Government, Wildlife Biology

National/State Standards:

Varies

Keywords:

Grand Canyon, plants, animals, Conservation, Ranger, human history, careers, national park service

type:

Distance Learning