Lesson Plan
Grand Canyon Human History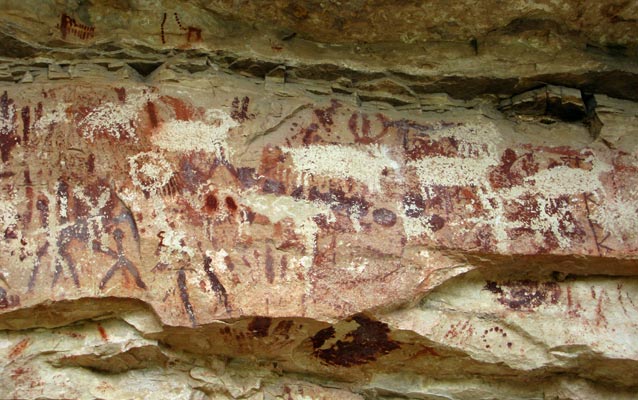 Grade Level:

Third Grade-Eighth Grade

Subject:

American Indian History and Culture, Archaeology, Architecture, Art, Entrepreneurs, History, Pioneer America, Science and Technology, Social Studies, Westward Expansion

National/State Standards:

Varies

Keywords:

Grand Canyon, Colorado Plateau, Puebloan, Anasazi, Colorado River, split twig, pueblo, pioneer, ancient, archeology, Ruins, timeline, rock art
Overview
From rock art to railways, this set of activities expands students' knowledge of archaeology and human history at Grand Canyon and in the southwestern United States.
Background
Designed to enhance student learning about Grand Canyon's human history, these lesson plans cover more than 12,000 years of culture at the canyon. Activities can be performed before or after your human history field trip (Rails and Tales; Time Travelers). If you are not attending a field trip to the park, most activities can be used independently in your classroom.
Lesson plans include:
Create a Cover
As Big as a House
Pushing the Envelope
Is a Picture Worth 1,000 Words?
Oral History Interview
History Detectives
Split Twig Figurines
Making and Understanding Rock Art
Human History Timeline
Click here to access Grand Canyon Human History lesson plans.

Learn about ranger-led field trips at Grand Canyon National Park.
Vocabulary
Ancestral Puebloan; architect; architecture; Colorado Plateau; Civilian Conservation Corps; geography; Great Depression; petroglyph; pictograph; pueblo; South Rim; North Rim; split twig figurine; observation; inference
Last updated: February 24, 2015