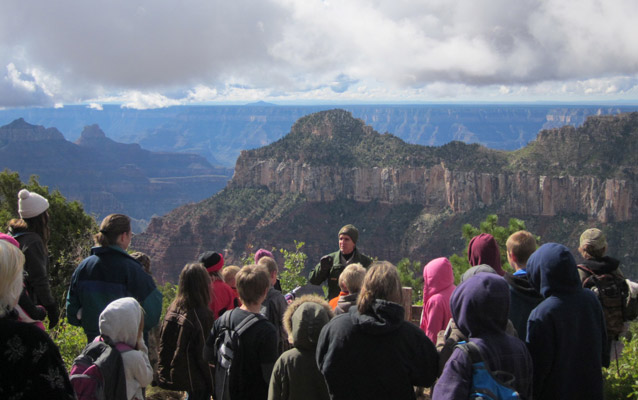 Ranger-led Field Trips
:

Grand Canyon National Park provides the perfect outdoor setting to enhance classroom-based learning. Each spring and fall, the park's Environmental Education Branch offers 2.5-hour and 5-hour field trips for grades 3 through 12. During the programs, park rangers guide students through Grand Canyon geology, ecology, and human history. All field trips are
curriculum-based
and
free of charge
; most take place on the South Rim.
2016-2017 South Rim Field Trip Information
(304KB PDF)
Register online for South Rim field trips!
Registration begins
August 17, 2016, at 7:00 a.m. mst
, and continues through the school year. All programs are first-come, first-served. Please note: Dates in April and May (especially Thursdays and Fridays) each school year fill quickly. Dates in October, November and March have less demand.
2016-2017 South Rim Field Trip Online Application
Unable to apply online? Fill out this document and return it to us at the e-mail or fax number on the form.