For Kids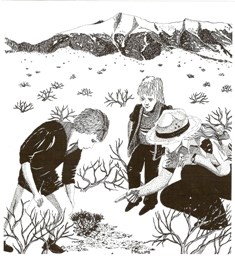 Great Basin National Park is a GREAT place for kids to visit! Plus, you can learn & explore without the large crowds.
Join a Park Ranger on weekends this summer (Friday, Saturday, and Sunday) for a special Junior Ranger Program. Programs begin at 10am at the Lehman Caves Visitor Center. Programs are 1 hour in length, and will involve moderate walking/hiking. Parents must accompany their children on these programs. Check at either visitor center for topics and up-to-date information.

When you arrive, come to a visitor center and find out how you can become a Jr. Ranger.
There are many ways to have fun in the park!
>Click here for some ideas for activities and for information about Ranger-led Programs.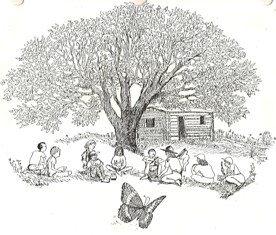 ---
Need help with a research paper and want to know more about the features of Great Basin National Park and/or the Great Basin Desert? Just click on the links below and you just may find the answers to your questions:
>A Quick Look At Great Basin National Park Information handout (Word document; 8 pages).
>Nature & Science
Imagine a place where hot desert valleys meet mountain ranges with peaks soaring above 13,000 feet. Where prickly pear cactus, sagebrush, apsen, fragile alpine wildflowers and ancient bristlecone pines grow. Where mountains lions, Clark's nutcrackers, snakes, and jackrabbits roam. Such a place exists, not just in your imagination, but in living color in the Great Basin Region of the western United States.
>History & Culture
The story of the Great Basin is not just one of geology and landforms, but also of people. This region has been home to American Indians for thousands of years. In more recent times, farmers and ranchers, Mormons and sheepherders, all called the Great Basin home.
>Park Statistics
When was Great Basin National Park designated and many people visit the park per year?
>Brochures of Great Basin National Park
Maps, newspaper, and site bulletins covering various topics.
>Recent Scientific Publications
Follow the most current research related to the Great Basin. Here youwill find a sampling of the most up-to-date scholarly articlespertaining to this park.

>Photo Gallery
View and use photos for class projects.


Last updated: February 28, 2015