Astronomy
One of the last true dark skies in America...


As of spring 2016, Great Basin has been designated an International Dark Sky Park! The International Dark Sky Association has recognized that Great Basin has distinguished and unique opportunities to experience dark nights. We protect our pristine nighttime environment for scientific, recreational, and cultural values.
On a clear, moonless night in Great Basin National Park, thousands of stars, five of our solar system's eight planets, star clusters, meteors, man-made satellites, the Andromeda Galaxy, and the Milky Way can be seen with the naked eye. The area boasts some of the darkest night skies left in the United States. Low humidity and minimal light pollution, combined with high elevation, create a unique window to the universe.
Can you make a difference with light pollution? Yes, look at the International Dark Sky Association website.
2016 Astronomy Program Schedule
Click for Great Basin National Park's Astronomical Forecast
All astronomy programs will start with a ranger talk at the Lehman Caves Visitor Center followed by ranger led telescope viewing. No telescope is required as we will have them available.
Astronomy program rules:
Please do not use white lights (flashlights or cell phones) during the program.
Do not smoke or bring any pets to the program.
Bring a camp chair for comfort.
Wear layers - nights get cold.
Weekly astronomy programs change days throughout the year:
Memorial Day to Labor Day - Tuesday, Thursday, and Saturday nights
September and October - Saturday nights
April and May - Saturday nights
See our calendar for program start times. The programs are held at the Lehman Caves Visitor Center. No sign up or reservation is needed.
Summer Holiday Weekends
During the holiday weekends of Memorial Day, Independence Day, and Labor Day astronomy programs will be given both Saturday and Sunday nights. See park displays for start times.
Solar Telescope Viewing
On select summer afternoons, join us on the back porch of the Lehman Caves Visitor Center for safe solar telescope viewing of our closest star, the sun. Great Basin has state of the art solar telescopes to view sunspots, prominences, filaments, and magnetic storms. Fun for all ages.
Full Moon Guided Hikes
Join one of Great Basin's Dark Rangers for a nocturnal adventure. These highly popular guided hikes start shortly after sunset and traverse Great Basin under a moonlit sky. These programs are only offered during the summer full moons.
Full Moon Hikes schedule for 2016.
Monday June 20th
Tuesday July 19th
Thursday August 18th
Friday September 16th
A limit of 40 people are permitted on these popular guided hikes and they are first come, first served (no reservations). Free tickets are available the day of the hike at the Lehman Caves Visitor Center. Although we keep the location of the full moon hike secret until you pick up your tickets, expect an easy to moderate two-mile hike above 10,000 feet. For the safety and enjoyment of the hiker and the group, the rules listed below are strictly enforced; violations can disqualify hikers from attending this event. Call or email for details.

Full Moon Hike Rules
All participants must have a Full Moon Hike ticket.
Ages 8 and up.
Durable footwear is required, we suggest wearing hiking boots or ankle supporting shoes.
We will be stopping at times so please bring warm clothes, preferably layers, and bring water and a snack.
You can bring a flashlight or a headlamp but their use will not be permitted on the trail except with the ranger's permission.
No flash photography.
Ranger can cancel the hike anytime due to trail, weather, or sky conditions.
Ranger can disqualify anyone from hiking for any reason.
Astronomy Festival - September 29 - October 1, 2016
Great Basin National Park will be hosting its annual Astronomy Festival. Enjoy three days and nights of astronomy themed events including the famous ranger talent show and viewing through over 30 different telescopes! Click for details.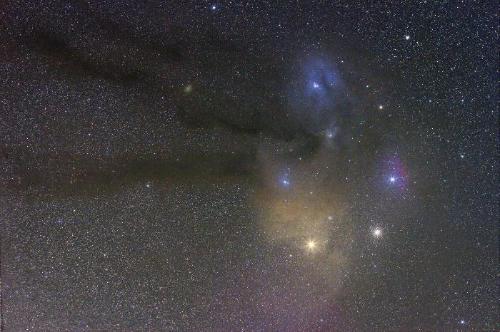 Ideas for stargazing on your own in Great Basin National Park:
---
Where to go
Any location that is open and away from outdoor lighting is ideal. Most of Great Basin provides these views. Mather Overlook on the Wheeler Peak Scenic Drive is an excellent spot. For lower elevations, try the horizon-to-horizon views at the
Baker Archaeological Site
, just outside the town of Baker.
When to go
The best time for stargazing is a clear, moonless night. A bright moon will make it harder to see fainter stars and objects. Watch the weather forecast before you go and be aware of any oncoming storms. Summer nights are the best time to view the Milky Way.

---
Click for Moon Phase Calculator
What to Bring
To make your time stargazing more enjoyable you may want to bring along a few items:
1. A warm jacket, extra layers of clothing, and a hat. Evenings are cool, even in the summer. A thermos with a hot drink helps, too!
2. A blanket. Use a blanket to make lying on the ground or in the back of a vehicle more comfortable. Sitting can be uncomfortable and can cause neck pain, unless you have a reclining chair.
3. Binoculars. A pair of 7x50 binoculars is comparable in magnification to an entry level telescope. You may need to brace yourself for steady observing.
4. A simple star chart. These are available for purchase at any visitor center bookstore.
5. A red flashlight to read the star chart. This will preserve your night vision. You can also cover the end of a regular flashlight with red paper, tape, plastic wrap, or nail polish.
What To Look For
What you will see in the night sky depends on the time of night, the season of the year, and your location on planet Earth. Star charts can help you identify objects visible in the sky tonight.
Constellations are meaningful patterns of stars, known primarily by the names given to them in ancient times. Eighty-eight constellations make up the night sky, most of which are visible in the northern hemisphere, depending on the time of year. Orion is the most famous constellation, identifiable in the winter sky by three equally bright, evenly spaced stars in a straight line.
While stars twinkle, planets reflect a steady light. They can be seen along a low path in the sky, never higher than 30 degrees above the horizon. (Holding your fist out at arms length with the thumb on top is approximately 10 degrees. Three fists will equal about 30 degrees.)
The planet Venus, often seen just after sunset and just before sunrise, is the second brightest object in the night sky, next to the moon. Mars, Jupiter, and Saturn can often be seen later at night.
Click for Planet Viewing Guide

The Milky Way is one of the most striking and awe-inspiring sights in the night sky. The swath of stars and dust is unmistakable, and is most visible from mid to late summer and again in midwinter. Because we are buried deep within the spiral arms of our galaxy, our view is from the inside looking out. Everything we can see in the sky from the continental United States is within the Milky Way. The only exceptions are the Andromeda Galaxy and the Triangulum Galaxy- the two objects beyond our own galaxy visible with the naked eye.
Man-made satellites can often be spotted crossing the night sky. Look for a bright, steadily moving object that does not twinkle and is moving in a straight line. Communications satellites orbit the earth moving east to west. Military satellites travel north to south. You might also catch the International Space Station flying over!
Click for Satellite Pass Over Times
"Shooting stars" and "falling stars" are both terms describing meteors, small fragments of debris that create streaks of light across the sky when they come in contact with the Earth's atmosphere. Shooting stars can be seen any night of the year, but the best opportunities for seeing them are during meteor showers.
The meteor showers that usually offer the best shows are the Perseids in August, the Orionids in October, the Leonids in November, and the Geminids in December. Meteor showers are named after the constellation they appear to originate from.