Great Basin Astronomy Festival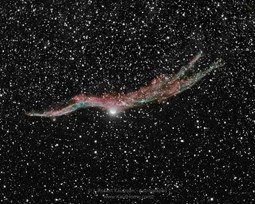 The Astronomy Festival will be
September 26 - 28, 2019
Join park rangers and amateur astronomers to experience out-of-this-world family fun and excitement at our annual Astronomy Festival! Learn about daytime and nighttime astronomy while enjoying some of the darkest night skies in the nation.
Don't have your own telescope? There will be many telescopes of different makes, shapes, and sizes for you and your family to use to look at the sun, stars, planets and other deep sky objects including nebulae and galaxies. With activities for kids of all ages, the whole family can enjoy this festival together.
Due to limited parking, there will be a shuttle bus service from the Great Basin Visitor Center to the Lehman Caves Visitor Center. The shuttle bus service is free and will last from 7:30 to Midnight.
Events



Check back here for the schedule of events for the 2019 festival! (Some information may change by the festival dates).

Daytime Solar Solar Telescope Observing

Each afternoon of the festival, our special solar telescopes will be set up on the back porch of the Lehman Caves Visitor Center to view our closest star, the Sun. Look for sunspots, and if you're lucky, you might see a solar flare!
Park Ranger Talent Show
One of our most popular events! The rangers of Great Basin National Park will show off their talents by performing astronomy-themed acts, from singing to skits.
Evening Programs & Telescope Observing
Each evening of the festival, an astronomy event will be held at the Lehman Caves Visitor Center and telescopes will be set up at our observing field, an easy five minute walk from the visitor center. Dedicated volunteer astronomers will have many different telescopes available for public viewing, and our Great Basin Dark Rangers will be there to give you a tour of the night sky.
Night Sky Photography Workshop
Reservations are required for this free program that is limited to 20 people per session. Volunteers and Dark Rangers will host (2) night sky photography workshop sessions. Learn the advantages of various camera formats, how to shoot closeups through binoculars, exposure times for the upcoming January lunar eclipse, composition, and much more to enhance your ability to take beautiful night sky images. Registration for the workshop will open on Monday July 1, 2019. Please e-mail us to register.
Kids Program and Deep Space Certificate
Throughout the festival, we'll have children's programs both day and night. During a visit to the solar telescope, supplies will be available to make a special bracelet that changes color in the sun. Kids can also earn their Deep Space Certificate, one of our most popular programs. Attend a night-time stargazing event and learn about deep sky objects like galaxies and nebulas to earn the certificate (and a Milky Way candy bar!).

Great Basin National Park is a special place to the many thousands of people who visit each year, but few of them learn why "half the park is after dark". The park's dark night skies offer an unparalleled experience for those who seek it out. But such skies are under threat worldwide, as we have come to understand a host of known and suspected hazards involving the use of artificial light at night. These hazards threaten the wellbeing of wildlife, undermine our energy security, compromise public safety, and separate us from an important element of our cultural heritage. The immediacy of these concerns has been heightened in recent years due to the solid-state revolution that has fundamentally changed the way we light our cities. I will review the challenges we face in preserving dark skies around the world and particularly in our parks, describe the impact of the International Dark Sky Association and its work in the past three decades, and provide practical solutions that empower everyone to help take back (and preserve) the night.

The Great Basin region is known for its low light pollution and dry desert air, which makes it an ideal place for light sensitive astrophysics experiments. One such experiment within the Great Basin region is the largest cosmic ray observatory in the northern hemisphere, called the Telescope Array (TA) Project. Telescope Array is an international collaboration of scientist from the USA, Japan, South Korea, Russia, and Belgium which focuses on the study of cosmic rays. Cosmic rays are the highest energy charged particles zipping across the universe, and are detected by their interaction with the Earth's atmosphere. Some of these particles observed by the Telescope Array have energy greater than anything that can be produced by current man-made particle accelerators. Telescope Array is researching what energies cosmic rays are accelerated to, what are cosmic rays composed of, and what astrophysical processes are responsible for accelerating cosmic rays to great energies. The astronomical sources of cosmic rays and their acceleration mechanisms are still unknown, so this groundbreaking, mysterious, and fundamental astrophysics will be explored in this talk. A general overview of the Telescope Array near Delta, UT, cosmic ray detection methods, current understandings, and where the field of cosmic rays is heading will be presented.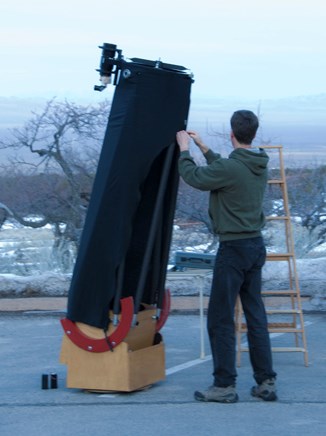 Volunteers Needed!
Are you an amateur or professional astronomer? Do you enjoy sharing your passion for astronomy with the public? We need your help! Give a presentation or just set up your gear for others to look through. Individuals and astronomy clubs are welcome. Detailed volunteer information can be found on our Astronomy Festival Volunteer page.
Questions? Please email us.
Last updated: May 31, 2019