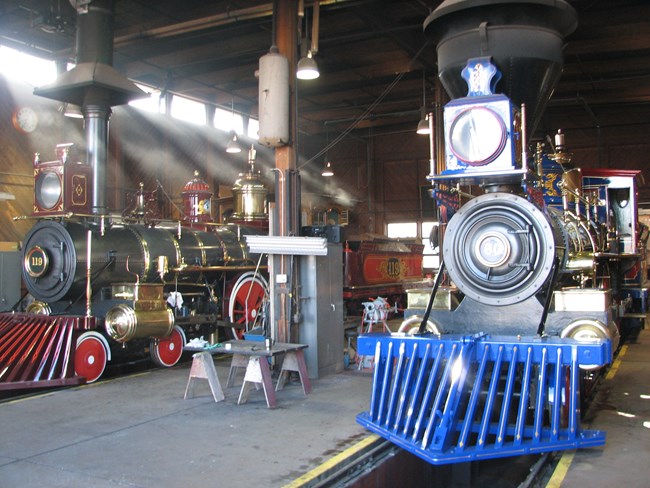 Golden Spike National Historic Site is home to the steam locomotives Jupiter and No. 119. These engines are fully-functional replicas of the original locomotives that met here on May 10, 1869, for the "Wedding of the Rails" ceremony.

From mid-October to late April, the locomotives are maintained in the Engine House. Winter is a busy time for maintaining these victorian era replicas. The locomotives are generally on display during the maintenance season, depending on the work performed on any given day,

Engine House Tours: Tours are typically offered Saturday and Sunday from mid-October until late April.

Engine House Schedule: The locomotives are generally available for viewing and photography on a daily basis, during the non-run season.

Please call the visitor center at 435-471-2209 x429 for operation schedule and tour availability.