Virtual Junior Ranger
Welcome to Golden Spike Virtual Junior Ranger Program
This program will help you explore Golden Spike National Historical Park in Utah and learn about one of our nation's proudest moments. Below are six questions with links to pages that contain the answers. Answer the questions in any order you want to before printing out your official Virtual Junior Ranger Certificate! When the Visitor Center reopens present your certificate to a Ranger for a Junior Ranger Badge.
Question 1.
Golden Spike is named after the solid gold spike that was used to complete the transcontinential railroad on May 10th, 1869. The spike was 5 5/8 inches long, weighed 14.03 ounces, and was made of 17.6 carat gold. The spike is not at the park and resides in another museum. What museum is home to the
golden spike?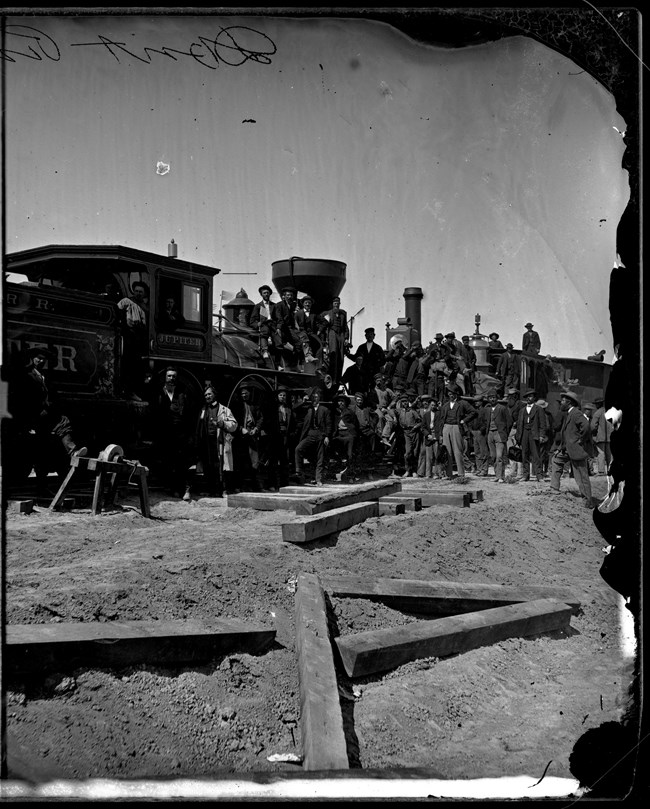 Question 2.
The Central Pacific's
Jupiter
and the Union Pacific's
No. 119
were both at the last spike site when the final spikes were driven. They are shown in numerous photographs that were taken on May 10th, 1869. The park is home to replicas of both locomotives that operate during the summer months. What happened to the
original locomotives?
Question 3.
The Central Pacific Railroad hired as many as 11,000 Chinese workers to build the railroad from California. Unlike other workers, the Chinese had to pay for their own food, housing, and clothes. The ability to purchase their own food allowed them to continue their traditional diet. What types of food and drink did the
Chinese consume?
Question 4.
The Central Pacific named and numbered their locomotives unlike the Union Pacific which simply numbered their machines.
Gladiator, Terrible, Dragon, Storm,
and
Gold Run
are just a few examples of the names painted on the sides of Central Pacific locomotives. The Central Pacific had to ship all of their locomotives, tools, and rails from the east coast to the west coast by boat which meant fewer locomotives for the company. What is the name of the locomotive to the right and what would you name a locomotive?
Question 5.
Do not get "derailed" you are a "hotshot" and have almost "made the grade" to complete the Vitural Junior Ranger Program. Many phrases we use today come from the railroad.
Use this page
to decode: High Ball, Pop Off, and Deadbeat.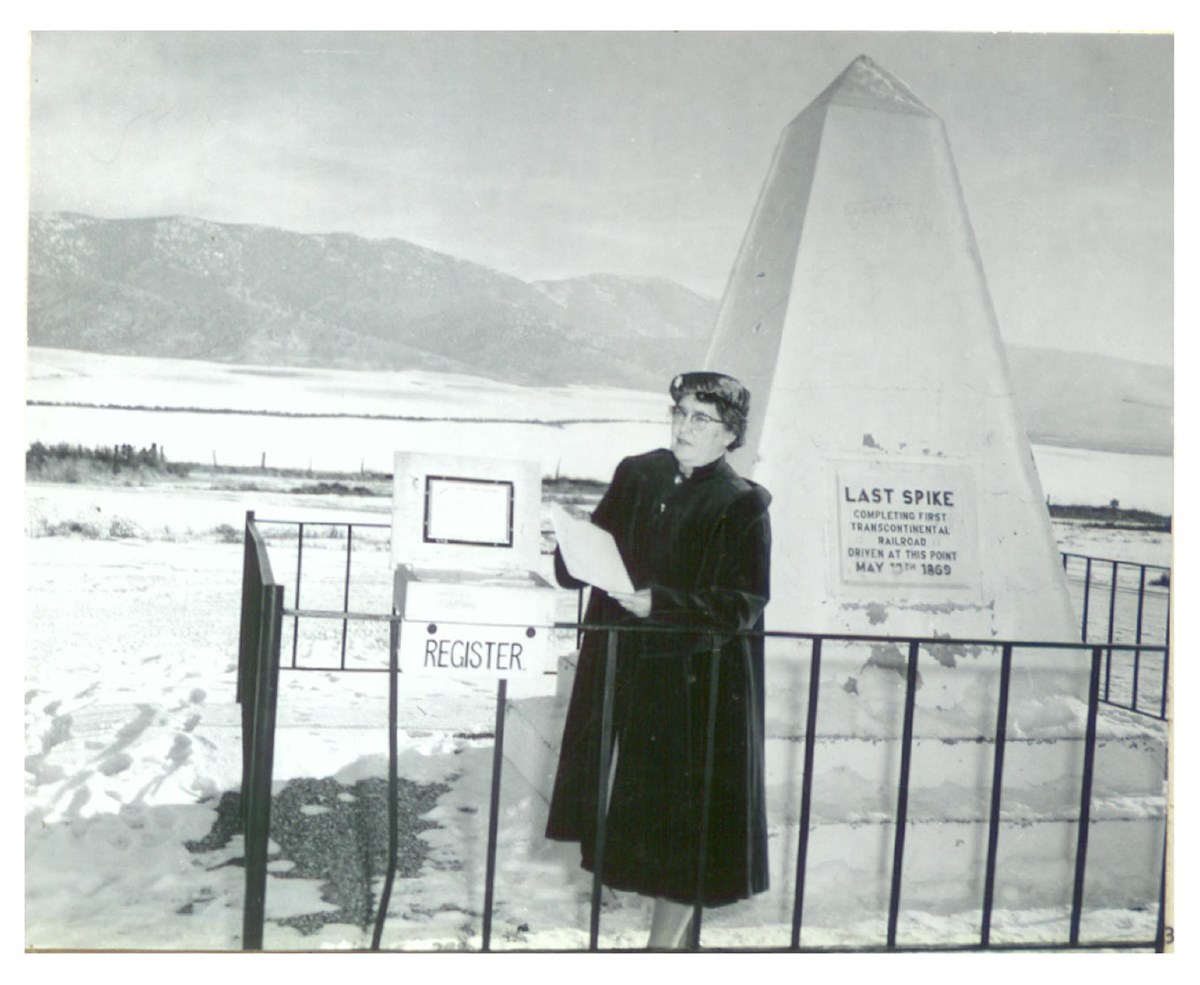 Question 6.
Bernice Gibbs Anderson wrote numerous letters, articles, and even poetry to persuade congress to designate Promontory Summit as a National Historic Site. Her goal was achieved on July 30th, 1965 when Golden Spike National Historic Site was created. The site was redesignated at a National Historical Park in 2019. What was
Bernice Gibbs Anderson's nickname?
If you could protect a historic place, what would it be?
Congratulations!
You have completed the Golden Spike Virtual Junior Ranger Program! Recite the Junior Ranger Oath and print out your certificate:
As a Junior Ranger I promise
To explore our parks and pick up litter
To protect every plant and every critter
To learn important stories of our past
So that these treasured places last
I will keep our parks out of danger
Because I am a Junior Ranger!
Last updated: April 24, 2020