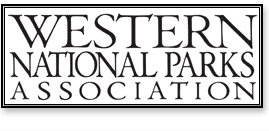 Western National Parks Association (WNPA) is a partner with the National Park Service. WNPA supports the ongoing preservation and interpretation efforts at Golden Spike National Historic Site.
WNPA operates the bookstore at Golden Spike.
If you would like to place an order or have a question about a product: contact WNPA at Golden Spike at: 435-471-2209 ext 22.
Bookstore hours are: 9 a.m. to 5 p.m. Mountain Standard Time daily except Thanksgiving, Christmas and New Year's Day. Golden Spike NHS honors Daylight Savings. The bookstore is also closed during the winter months on Tuesdays and Wednesday when the visitor center is closed.
The Bookstore accepts MasterCard, Visa, Discover, American Express, personal checks, and money orders. Make checks and money orders payable to WNPA.

Link to Bookstore Catalog