Traveling Trunk
Middle School Traveling Trunks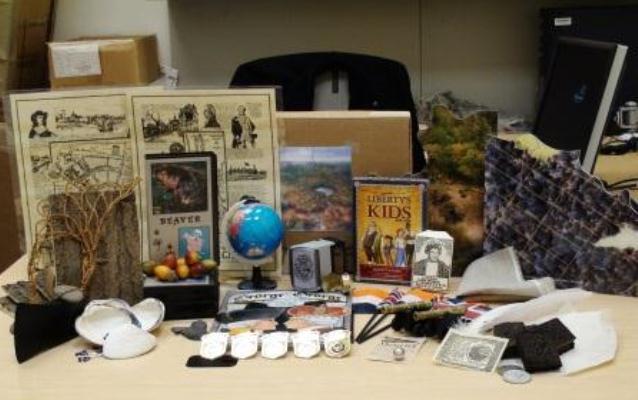 Packed with lesson plans, primary source documents, reproduction artifacts, movies, and more, our Traveling Trunks are a ready-made and easy way to make New York City and U.S. history tangible to students. Designed to align closely with New York City Public School curriculum, each trunk also includes a teacher's guide, with comprehensive instructions for each interactive lesson and activity. Created to facilitate a place-based learning experience, and show history through the lens of Governors Island, lessons with the trunk are best concluded with a visit to Governors Island and the historic structures of the National Monument.
Borrowing Instructions
 Our Traveling Trunks are available for use free of charges besides the cost of returning them. Please contact our office at (646) 241-2670 for more details about borrowing a trunk.
Details
Subject:

American Indian History and Culture, History, Military and Wartime History

type:

Traveling Trunk
Last updated: February 26, 2015