Temporary facilities closure advisory
Update for August 4: Multiple Public Health Authorities' Advisories and Orders issued by the Marin County Health Department, San Francisco City and County Health Department, and San Mateo County Health Department continue to be in effect. We ask the public to please recreate safely and responsibly.

Visitors should read their local health orders and review the appropriate health order for the county they intend to visit (if different) before planning to come to the park.

The park will offer very limited services outside those that support visitor or resource protection. Park rangers remain on duty protecting the parks and normal rules and regulations continue to apply. To protect NPS and contractor employees very limited trash and restroom services exist. The NPS urges visitors to continue to practice social distancing and Leave No Trace principles, including pack-in and pack-out, to keep outdoor spaces safe.
We are working to increase access to the park in a phased approach. In order to comply with local and state health authorities, many sites, services and operations remain closed until further notice. The status of sites and facilities will be updated as health orders change. While some listed areas are accessible for visitors to enjoy, a return to full operations will continue to be phased, and services may be limited. You can follow the park's advisory Twitter account @GGNRANPSAlerts for the latest updates.

Marin County OPEN (Special thank you to our partners at Marin County):
San Francisco County OPEN:
Upper Fort Mason parking
Lower Fort Mason (near Fort Mason Center for the Arts)

Crissy Field - East Beach parking

Crissy Field - West Bluff parking

Long Avenue and Fort Point parking

Battery East parking
Langdon Court parking
Baker Beach parking
China Beach parking
Navy Memorial parking

Merrie Way parking (Sutro Baths area)

Sutro Heights parking
Ocean Beach parking (City and County of San Francisco owned lots)
Sloat Boulevard parking at Ocean Beach

Fort Funston parking
Park sites or facilities that encourage congregating, including visitor centers, remain closed to help slow the spread of the virus.

Marin County CLOSED Sites and Facilities:
Kirby Cove Day Use Area
Haypress Campground and Hawk Camp
Muir Beach fire pits (Fires are not permitted outside fire pits.)

Marin Headlands Visitor Center

Nike Missile Site

Point Bonita Lighthouse
Battery Townsley interior is closed and no ranger/volunteer led tours are occurring. Visit virtually via tour or photo gallery.
San Francisco County CLOSED Sites and Facilities:
All picnic areas

Ocean Beach fire pits (Fires are not permitted outside fire pits.)

Alcatraz Island - Cancel your reservations at: https://www.alcatrazcruises.com/account/

Presidio Visitor Center

Fort Point National Historic Site

Golden Gate Bridge Welcome Center

Lands End Lookout Visitor Center
Cliff House and Lands End Lookout Café are temporily closed effective July 20, 2020.
San Mateo County CLOSED Sites and Facilities:
No vehicle parking in community areas

All other outdoor spaces and trails at Golden Gate National Recreation Area not listed above remain accessible to the public and open for use.

The NPS asks visitors to adhere to guidance from the Centers for Disease Control and Prevention (CDC) and state and local public health authorities to protect visitors and employees.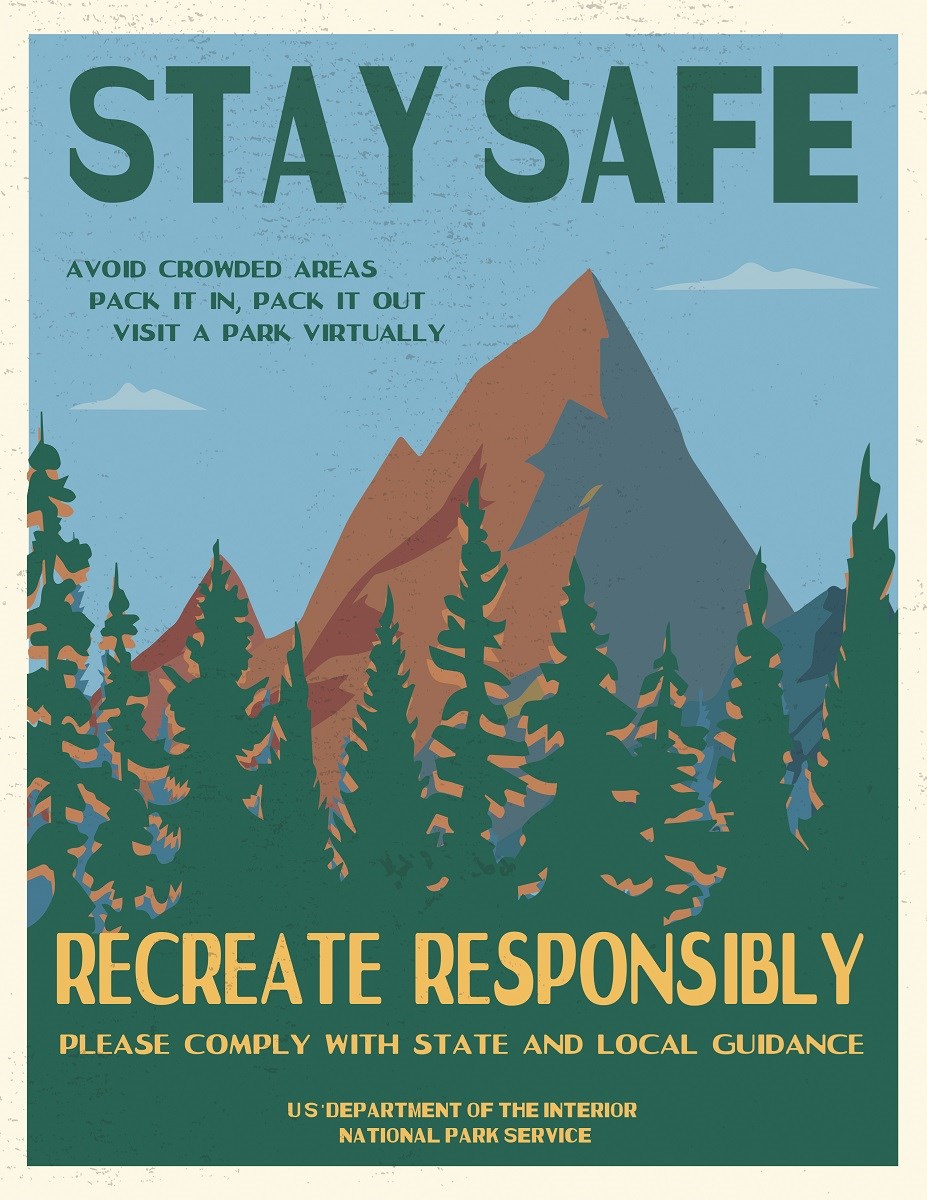 The NPS encourages people to take advantage of the many digital tools already available to explore Golden Gate National Recreation Area, including
Your "Virtual" Golden Gate
webpage and the
park multimedia website
, and those of our partners, the
Golden Gate National Parks Conservancy
, and
The Presidio Trust
, or virtually visit other national park sites via
webcams
. Explore more national park resources on-line at:
https://www.nps.gov/index.htm
.