Crissy Field Dog Walking Map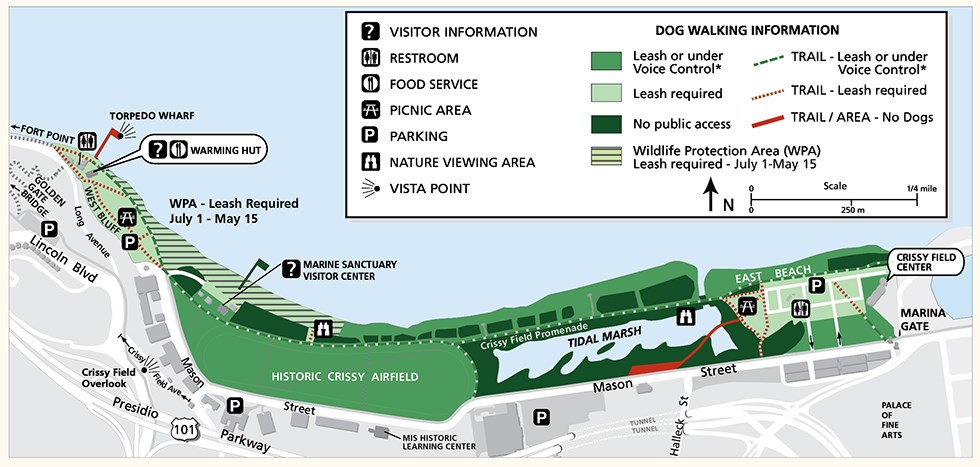 Pets must be restrained on a leash (except where noted otherwise, 36CFR2.15). In areas allowing voice control, dogs must be on-leash or under "voice control" at all times.

*"Voice control" means dogs are within earshot and eye sight of their owner/handler and respond immediately to commands to return to a leash when called (2017 Superintendent's Compendium).

Pets must be on leash in all parking lots and picnic areas, and may not be left unattended.


Last updated: October 30, 2018