Climate Change and National Parks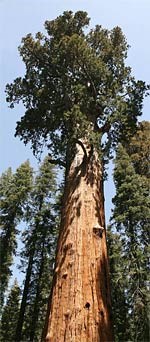 National parks are often in areas with extreme environments. This means that they are even more vulnerable to extreme changes in climate patterns. Across national parks, glaciers are melting, alpine habitats are being replaced by warmer climate zones, wildfires are larger and more frequent, and floods and diseases are more commonplace.
Some of our national parks could lose their signature treasures. Glacier National Park could be without glaciers by the mid part of this century. Some scientists believe that Joshua trees could disappear from Joshua Tree National Park, and saguaro and giant sequoia are threatened in their namesake parks.
Here are some predicted effects on western national parks:
The loss of beaches and marine habitat as coastal areas erode and flood
The spread of invasive diseases and species, like Sudden Oak Death
Alpine meadows replaced by fir and sagebrush.
Aquatic life stressed by early runoff, warmer water, and evaporative stress
Vegetation drought stressed by increased summer temperatures and late season drying
Recreational opportunities impacted by environmental changes, such as loss of snowpack, and by limiting of access to protect disrupted habitats
Visit the NPS Climate Change Website to find out more about the overall National Park Service response to climate change.

Last updated: September 20, 2019