Mori Point Restoration and Trail Plan
The National Park Service has completed the environmental review process for the Mori Point Restoration and Trail Plan. An environmental assessment (EA) was completed and distributed for public review in February and March 2006. Through environmental analysis and interagency review, the Golden Gate National Recreation Area (GGNRA) has determined that the selected alternative will not significantly affect the environment and has issued a Finding of No Significant Impact (FONSI) for the project.
For this project, the GGNRA and the Golden Gate Parks Conservancy will restore habitat and develop a safe and sustainable trail system at Mori Point, a unit GGNRA in Pacifica, CA. The goals of this project are to:
protect and enhance habitat for the federally endangered San Francisco garter snake and the federally threatened California red-legged frog at Mori Point
preserve and restore the ecological integrity of Mori Point habitats by reducing threats to native plant communities and natural processes
develop a safe and sustainable trail system, incorporating the California Coastal Trail, that improves recreational experiences and reduces impacts to park resources.
Restoration activities include actions such as:
improving hydrologic and habitat connectivity between upland and wetland areas
creation of San Francisco garter snake foraging habitat
reduction and repair of coastal erosion
restoration of native plant communities
removal of trash, and debris
The project offers a variety of trail experiences to different user groups and meets management objectives to protect and enhance natural resource values and provide public access. Hiker-only designations will be in effect on all segments through, or leading to, steep and erosion-prone areas. Multiple-use opportunities (hiking, bicycling, and equestrian uses) were identified on the California Coastal Trail and its main connector routes. Construction is currently underway - visit the site to see all the exciting changes!
Click here to view the EA, Errata to the EA, and the FONSI for the project.
Project Contact: Sue Gardner, Site Stewardship Program Director, at (415) 561-3067 or Chris Powell, Public Affairs Officer, at (415) 561-4732.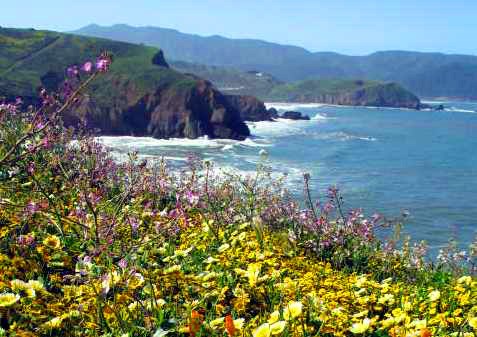 Last updated: February 28, 2015